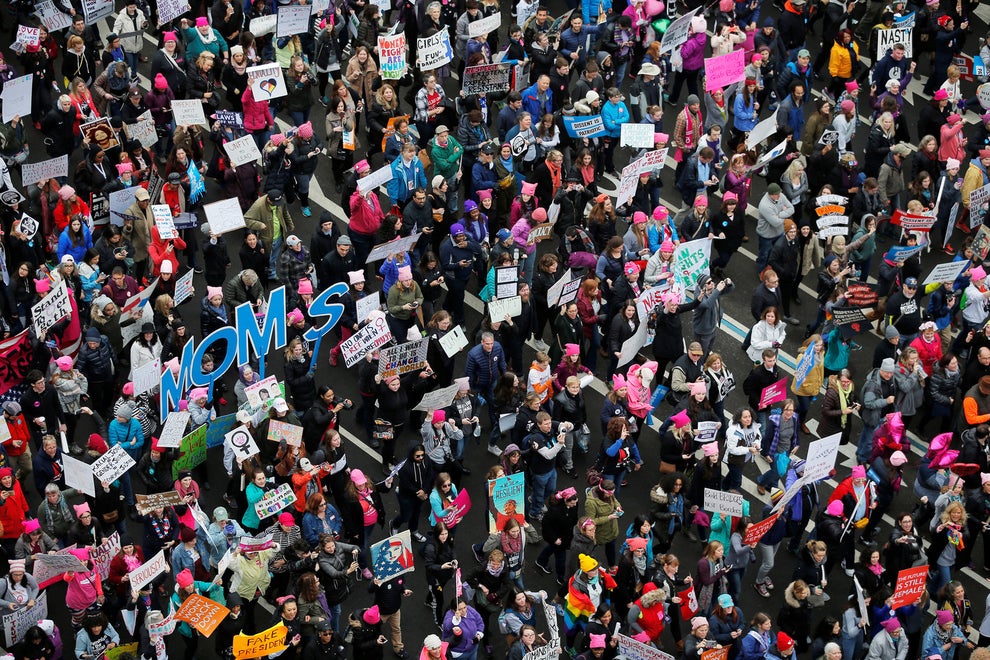 The Women's March movement that brought millions into the streets in January will face a major test next week, after calling for
Organizers of Women's March have asked supporters — including the more than 500,000 women who signed up to their lists after the January 21 protests — to take three actions next Wednesday: Don't work, at the office or at home; don't shop if you can help it, except at small, women- and minority-owned businesses; and wear red.
They've named the strike and say it's the fourth of ten protest actions slated for the Trump administration's first 100 days (others included a letter-writing campaign targeting legislators, which attracted the half-million signups, and protests at town-hall events, 740 of which were attended by Women's March supporters, organizers say.)
If next Wednesday's strike draws large numbers, it will be another show of strength for a movement that coalesced within weeks of Donald Trump's election victory in November, and which draws on the organizing experience of the labor movement.
If the strike fizzles, critics will likely say the Women's March was a single day of post-election catharsis, rather than a durable new political force. Organizers have acknowledged that walking off work requires more sacrifice and commitment than taking part in the the original March, which took place on a weekend.
"We realize that many women in our most vulnerable communities or whose jobs provide essential services, including reproductive health services, will not have the ability to join the strike," Fassady Fendlay, a spokesperson for the Women's March, told BuzzFeed News.
In light of this, the movement has asked its supporters who employ workers to let them participate, and that "households that rely on caregivers, nannies, housekeepers, and elder care grant a paid day off in a show of respect and solidarity for the importance of care work."
Organizers have also called for women to strike from the unpaid work they do in their own households, and have prepared a letter for women explaining why they're taking the day off.
"We strike because we recognize that none of the civil liberties we enjoy today would have been possible without the immeasurable hours that women have spent – on streets, in kitchens and factories – in the past fighting for our rights." the letter reads. "I strike not just for myself but also for those who can't out of fear of retaliation."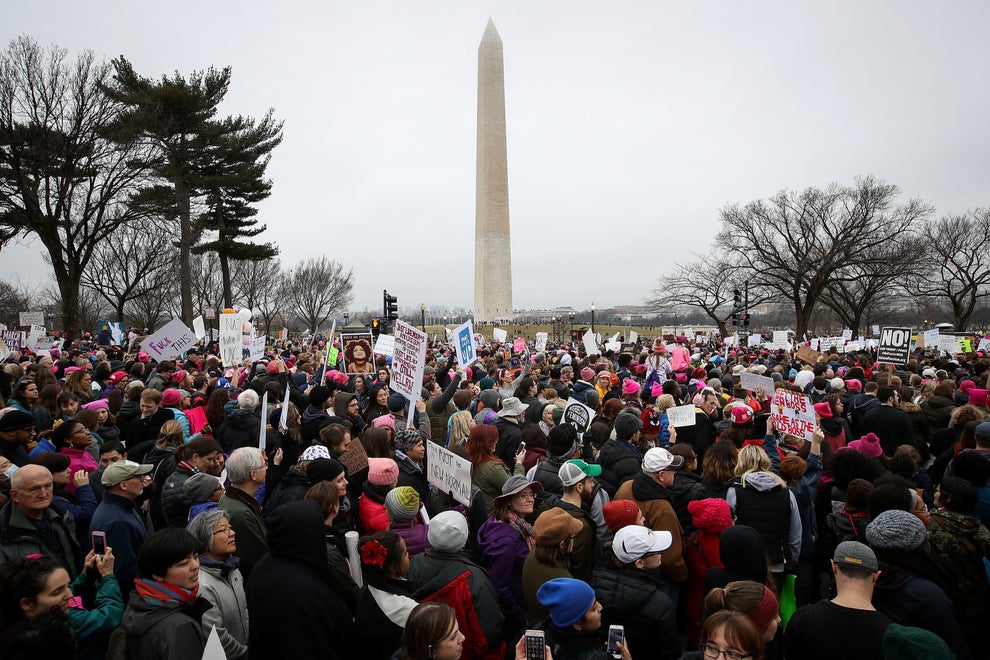 Women in more than 40 countries have planned solidarity events. Cinzia Arruzza, an Assistant Professor of Philosophy at the New School and member of the National Organizing Committee for the international wing of the strike, credits activists abroad with much of the work of building the global infrastructure for the March 8 action.
Veterans of the , which led to the withdrawal of a draconian law against abortion, have planned an action, as have Argentinian activists belonging to "Ni Una Menos," (Not One Less), who organized a targeting violence against women.
Fendlay said the Women's March network has established more than 530 local working groups since the inauguration. It has partnered with grassroots groups , according to Bob Bland, one of the March's national co-chairs, to keep their members engaged day-to-day.
Whether the movement has been able to raise significant money is unclear — organizers declined to share details about their finances. Sponsors and partners include progressive organizations Planned Parenthood, the National Resource Defense Council, EMILY's List, NARAL Pro-Choice America, the American Civil Liberties Union, Human Rights Campaign, Peace Is Loud, MoveOn.Org, and two unions, the Service Employees International Union 1199 and the American Federation of Teachers.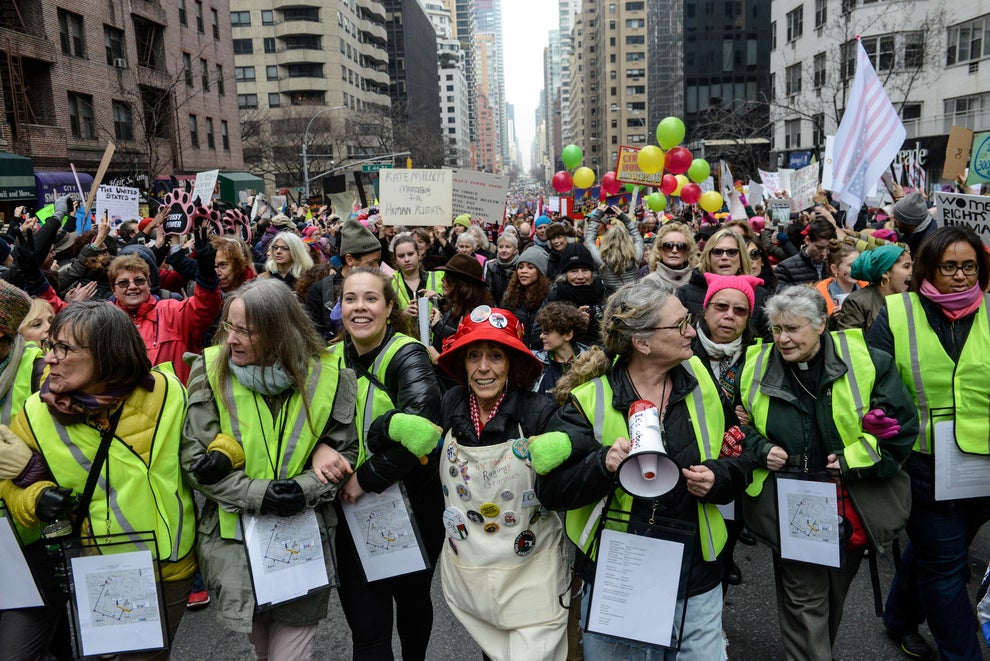 Within days of Donald Trump's election victory, some activists began calling for a general strike on social media. That type of work-stoppage, which targets workers across all companies and industries, is not protected by American labor law, although that in the past.
The most successful recent example of a general strike was , in which more than a million people in 50 cities walked off work to protest proposed changes to immigration laws.
On February 16 this year, some labor groups organized a comparable strike, which took place in at least ten major cities. At least were fired for taking part in the action.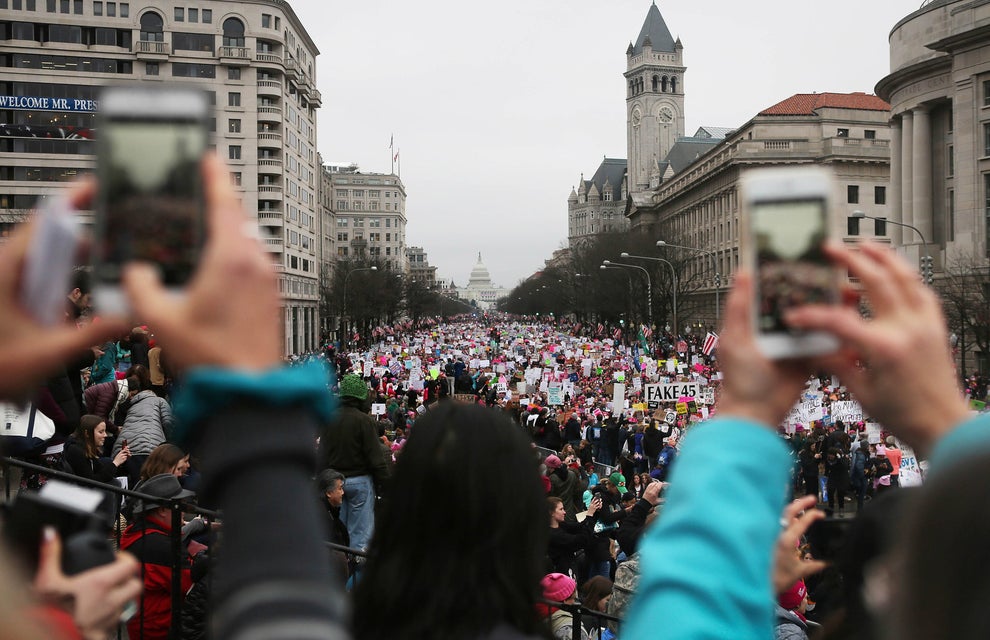 Retaliation by employers against those who strike on March 8 remains a worry for the organizers, who are making legal support available to participants. They have directed women who are planning to strike to contact a union whenever possible, to discuss the risks, and to speak with their coworkers, since there can be protection in numbers even in a non-unionized workplace. (They provide )
"We're clear to women that they should be careful," Arruzza said. "If there is a danger of losing your job, we don't recommend doing this. But it is their decision."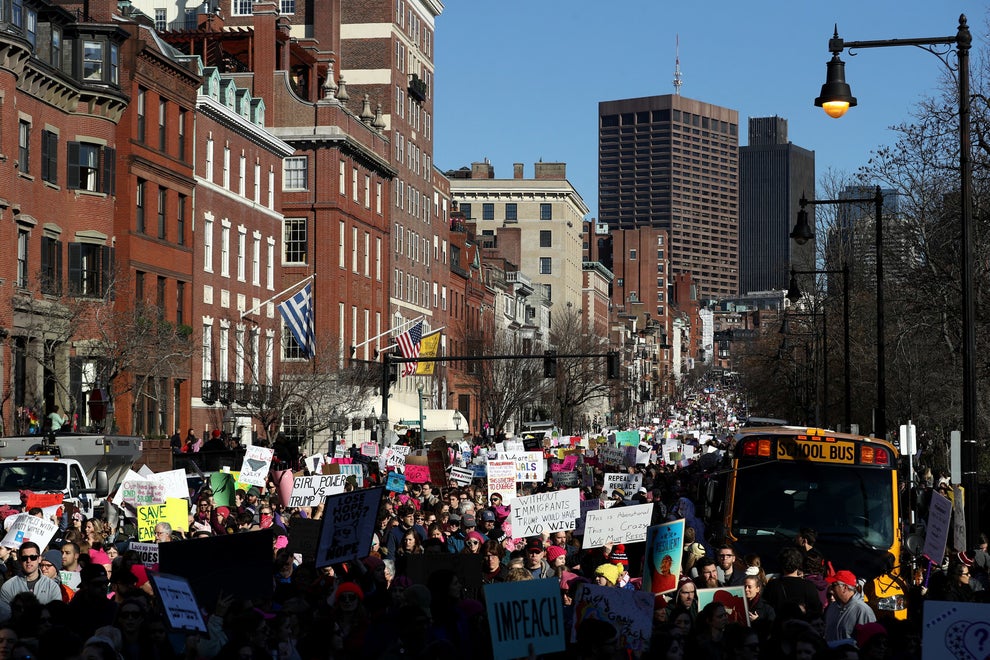 Striking on a Wednesday is a more difficult request than marching on a Saturday, and many will be smaller than that of the Women's Marches, which were ever.
Even with the expectation of lower numbers, They cite recent strikes by prisoners, Standing Rock demonstrations, and the 2017 and 2006 Day Without Immigrants events as examples of high-risk actions that drew unexpectedly high participation. 
They also harken back to one of the first women's strikes in the United States, led by the International Ladies Garment Workers Union in 1908, against the sweatshop working conditions that would lead to the Triangle Shirtwaist Factory Fire, which in 1911.
"Was it a privilege for garment workers to strike then? Would it be a privilege for us to strike now?" two organizers . "Women across the country have already shown us: Striking is not a privilege. Privilege is not having to strike."
Comments
comments