Considered to be one of the greatest power forwards in the league, Dirk Nowitzki, a professional basketball player for the Dallas Mavericks, doesn't leave home without his gear and, well, a to-go plate.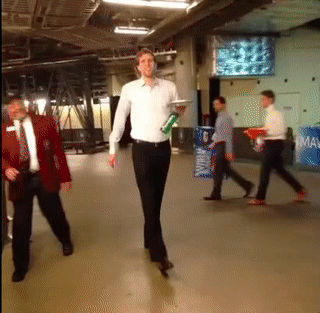 Wrapped tight in aluminum foil without much room for us to see what's inside, this 7-foot-tall German baller is serious about his meals.
Plate sighting? #DapperDirk pic.twitter.com/jZdtd7bWfD

— Dallas Mavericks (@dallasmavs) February 7, 2017
Always strapped.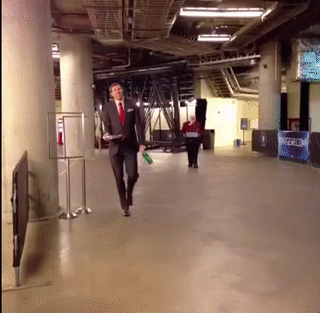 Always wrapped.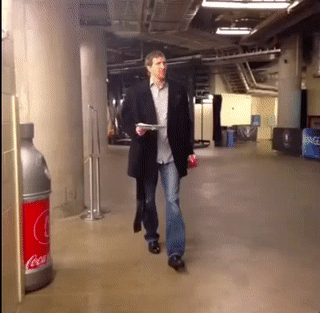 Fans joke that the to-go plates are a result of being married to a black woman.
You know dirk married to a black woman. He walked into a basketball arena with a to go plate. pic.twitter.com/o7NDmPoS7n

— Dom Izzo (@DOM_iZZO) December 10, 2015
Never forget that Dirk Nowitzki wife is black and send him to every game w/ a to go plate ????? @swish41 pic.twitter.com/7xEh58v7FD

— The Two Percenter (@nubeemac3) January 10, 2017

And that it might be improving his game.
Supposedly it has landed him a cordial invite to the cookout.
Dirk Nowitzki, always has a to go plate. #WhitePeopleInvitedToTheCookout pic.twitter.com/fJSU7bxe2l

— siditty (@siditty) February 29, 2016
As long as he brings a plate, he's welcome to any cookout I'm hosting.
Thumbnail credit: Ronald Martinez / Getty Images
Comments
comments