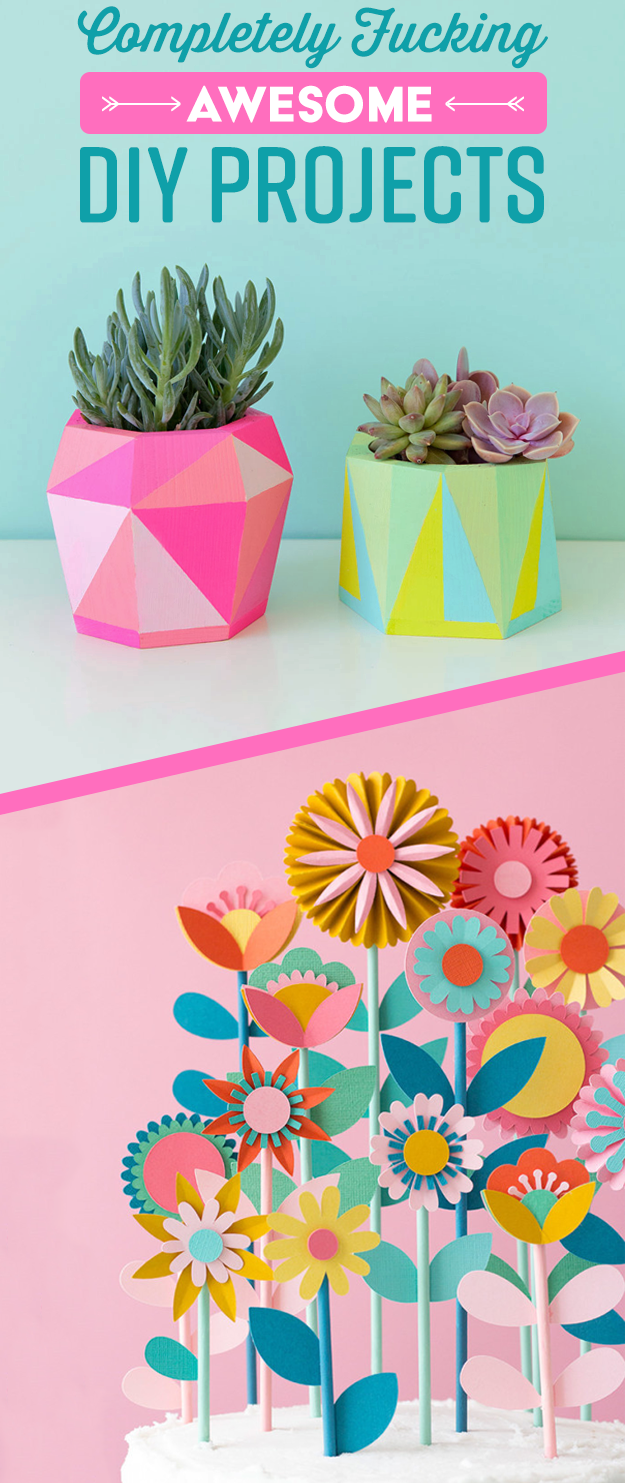 1.

Turn your couch into a bakery display case with a no-sew Funfetti pillow.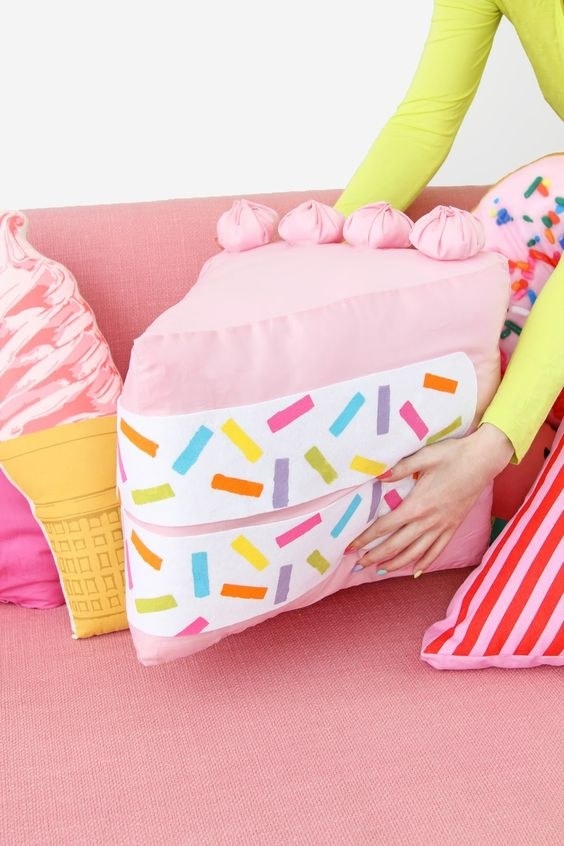 2.

Or make a layer cake to display your pin collection on.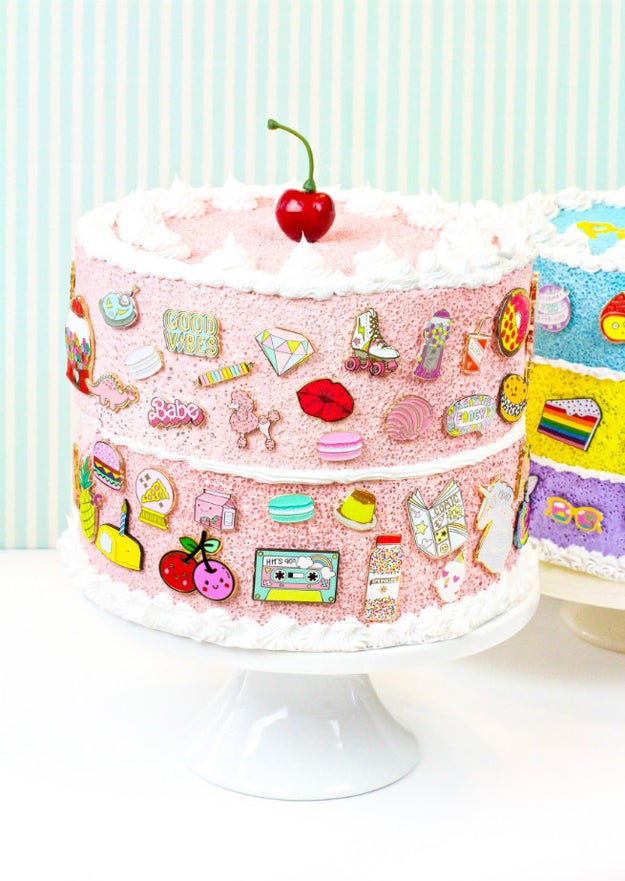 3.

"Plant" a garden of felt succulents.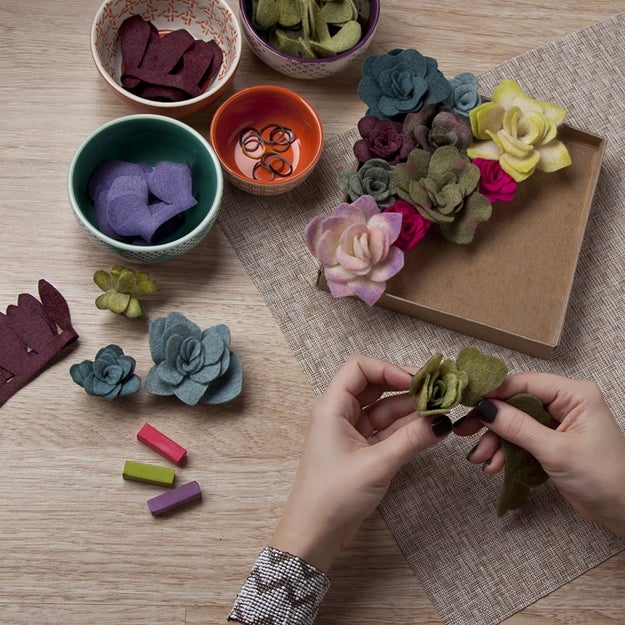 4.

Cross stitch your Hogwarts house crest.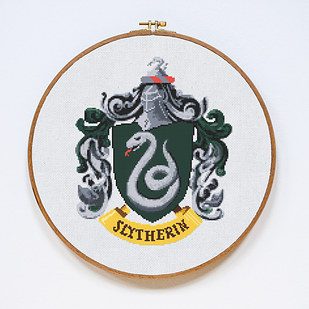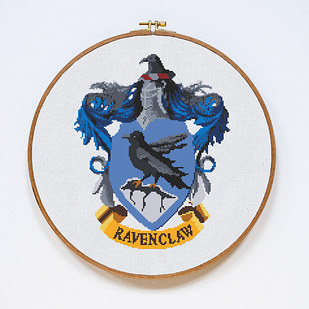 5.

Make a Wes Anderson version of Guess Who to play with a movie lover in your life.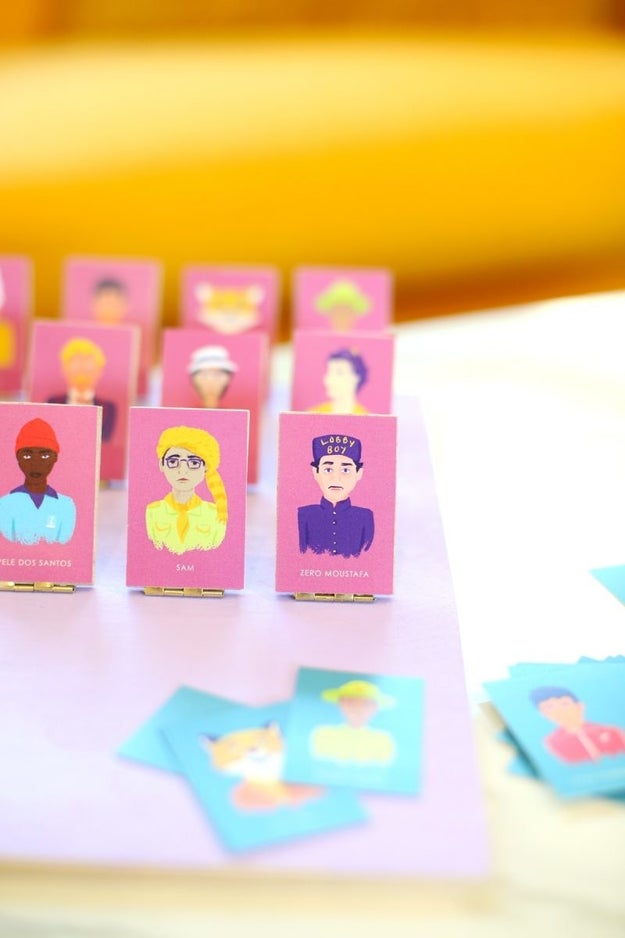 6.

Transform socks into a cacti garden that'll never die.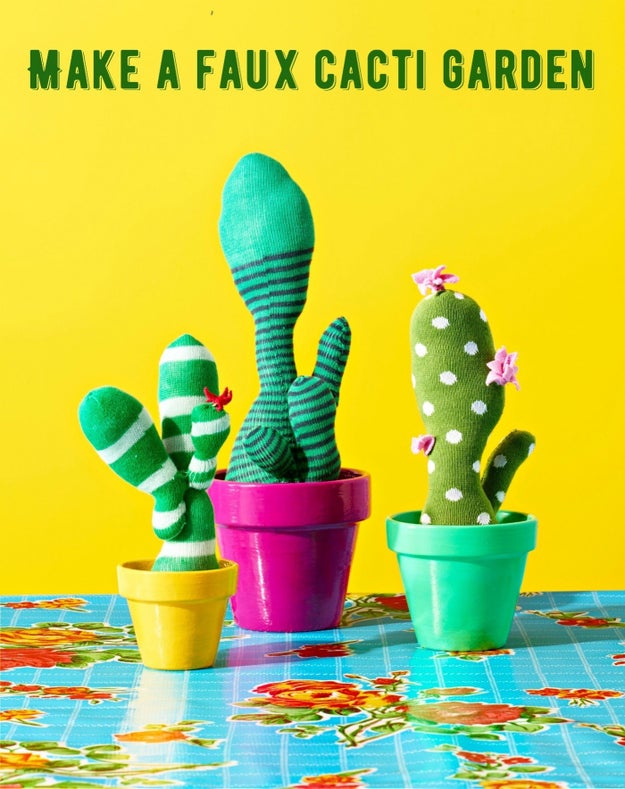 7.

Form a teeny tiny Totoro with wool felt.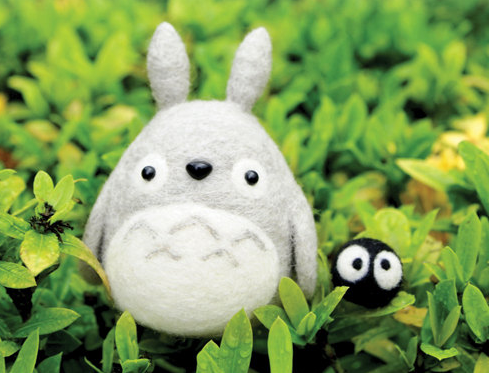 8.

Outfit your bed with a light box headboard.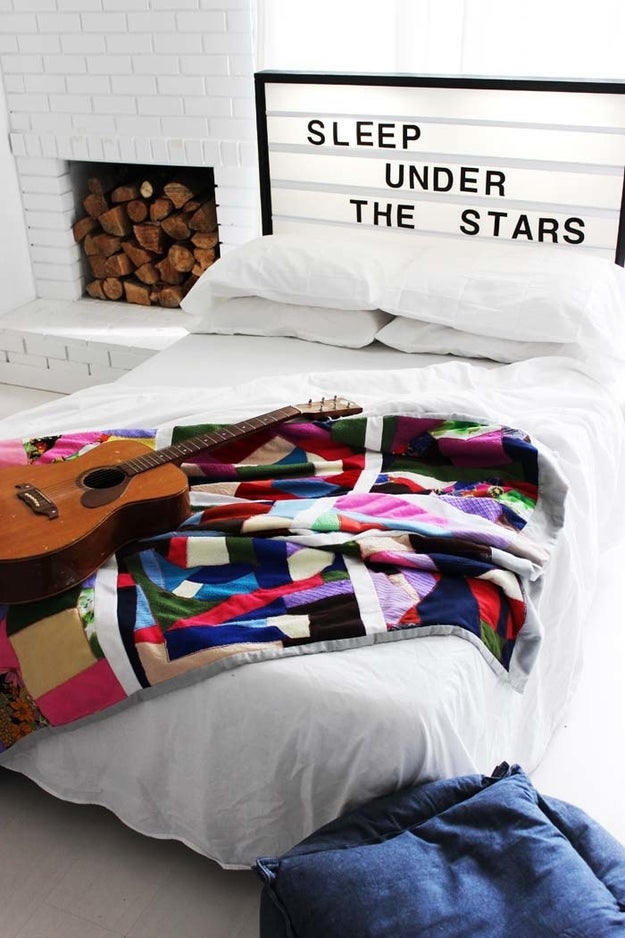 9.

Make a tote bag you'll want to carry much more than once in a blue moon.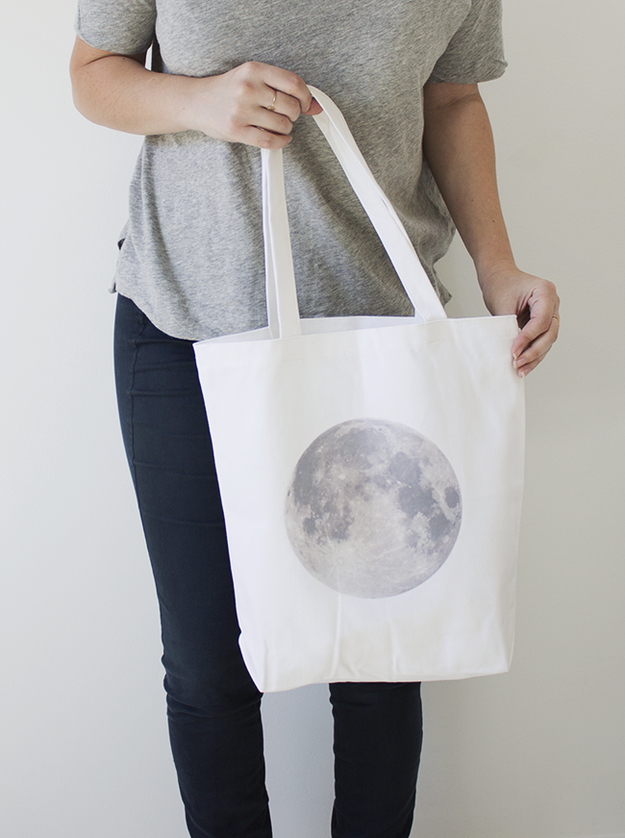 10.

Decorate your walls with a DIY pony garland.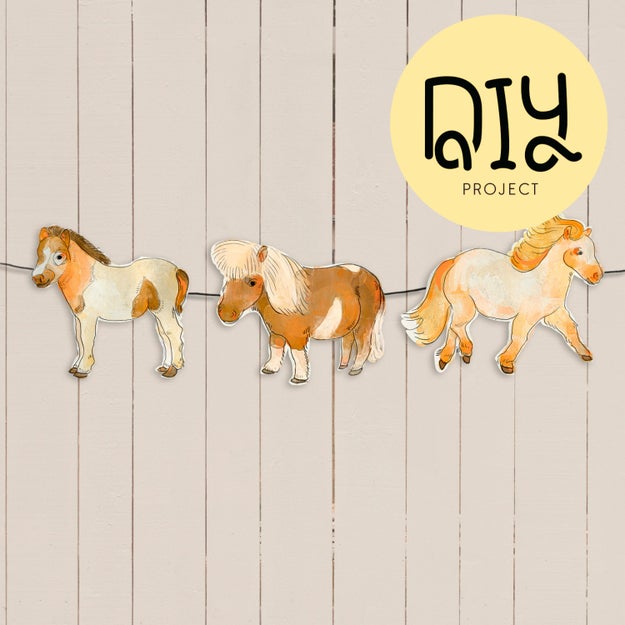 11.

Cover boring plates with dreamy watercolor splotches.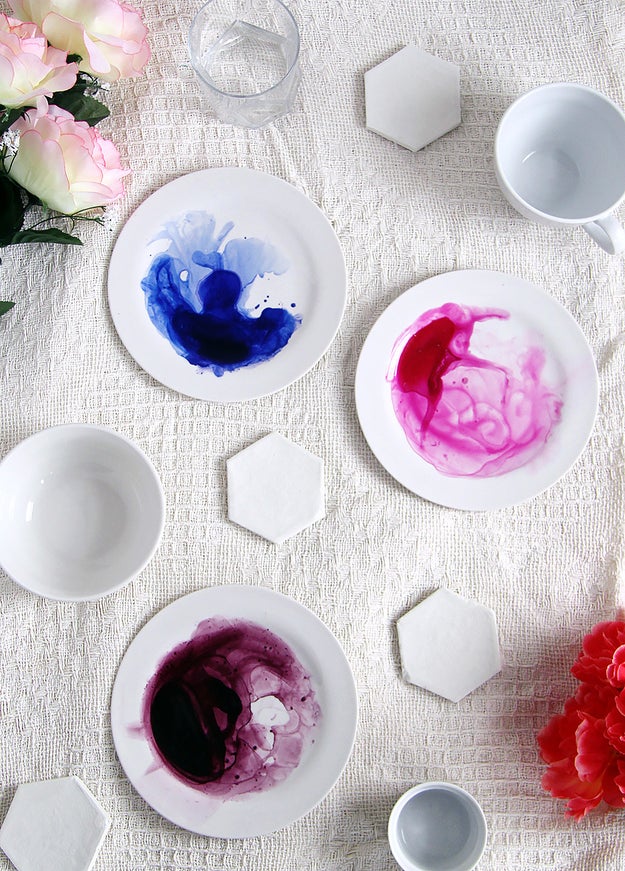 12.

Top a cake with a cheery garden of paper flowers.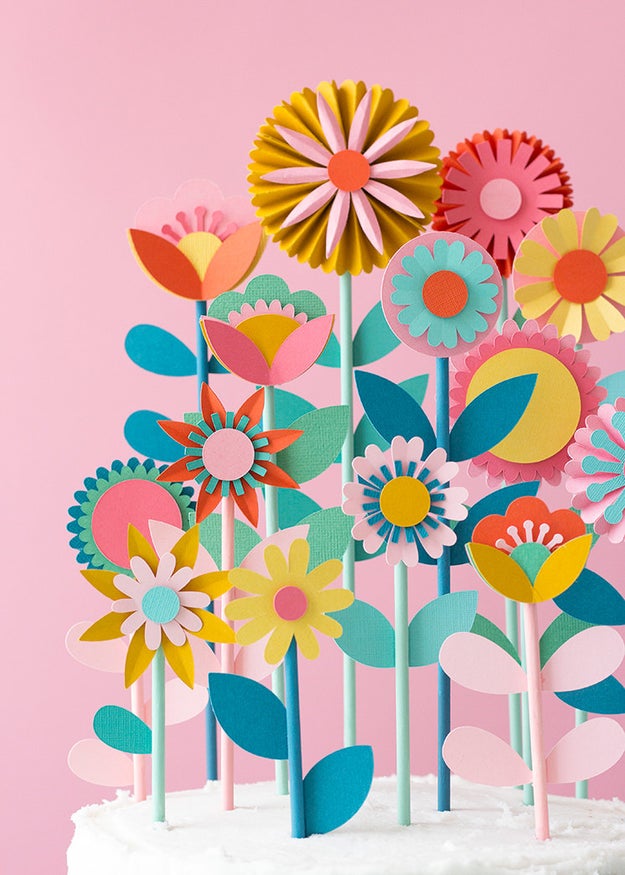 13.

Stitch up an anatomically correct heart hand warmer.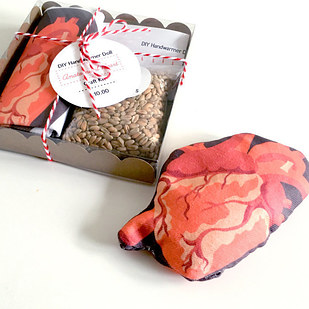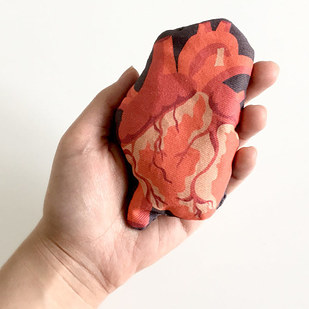 14.

Lather up with DIY gemstone soap.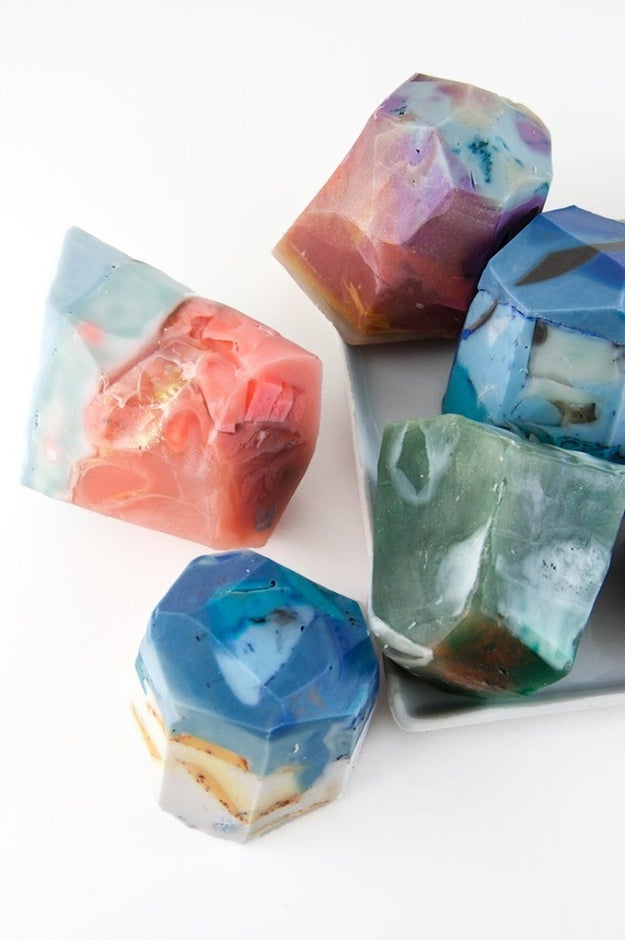 15.

Or paint a pair of gemstone containers that'll help you organize your desk.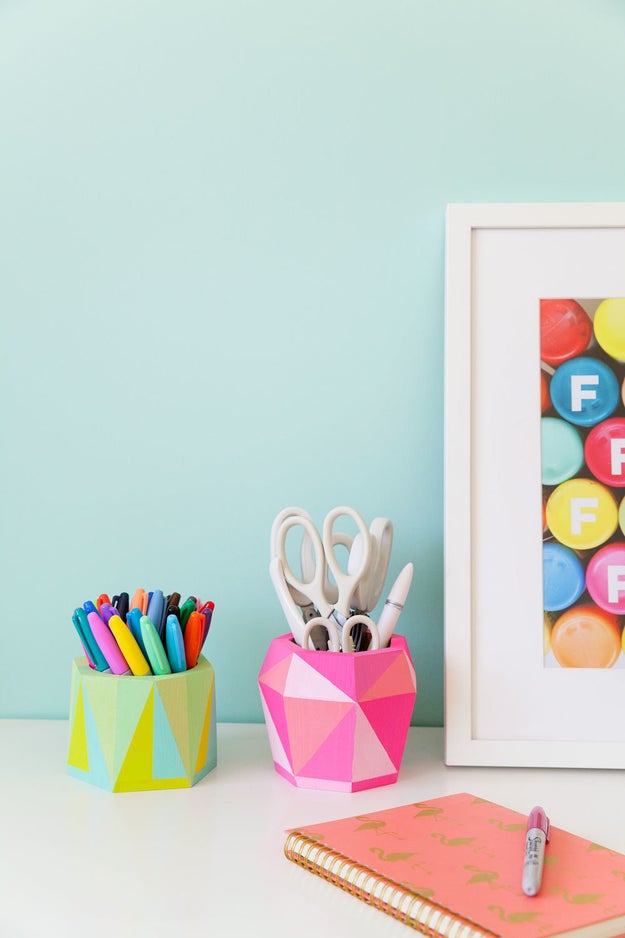 16.

Upgrade white pillow cases with song lyrics.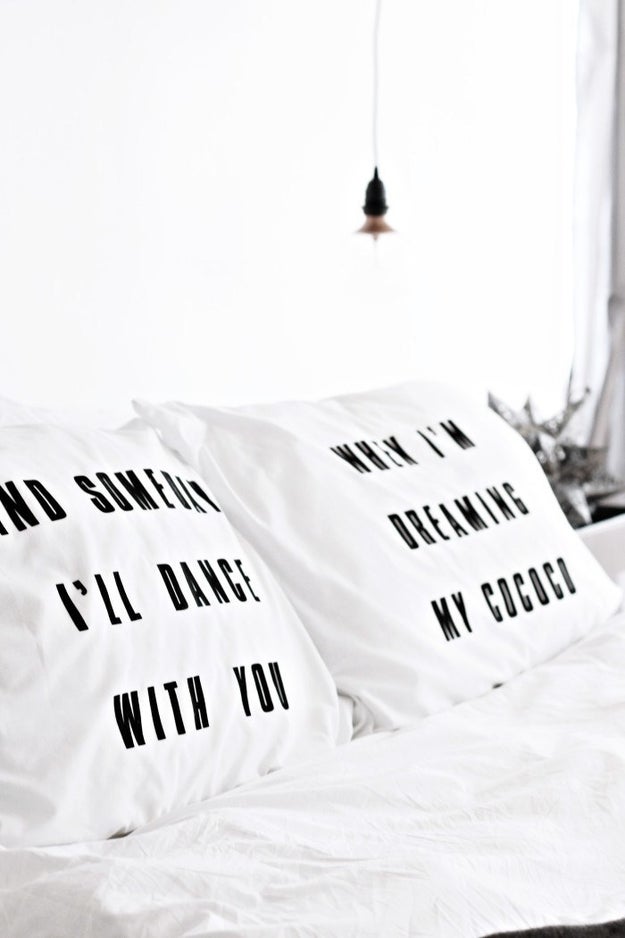 17.

Create a mobile to hang above a future Nintendo lover's crib using Perler beads.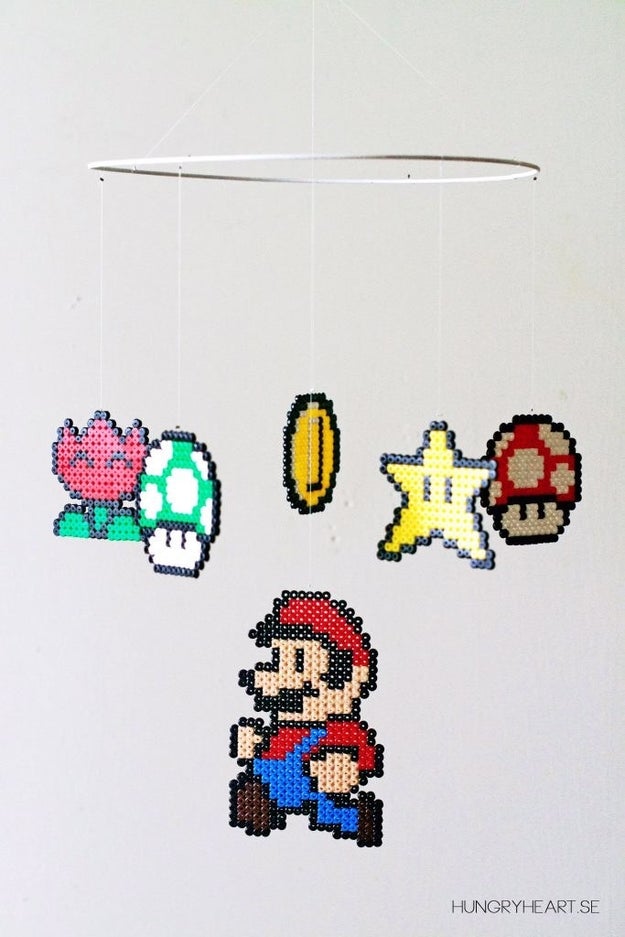 18.

Get out the glitter and make a shimmery ring for every finger.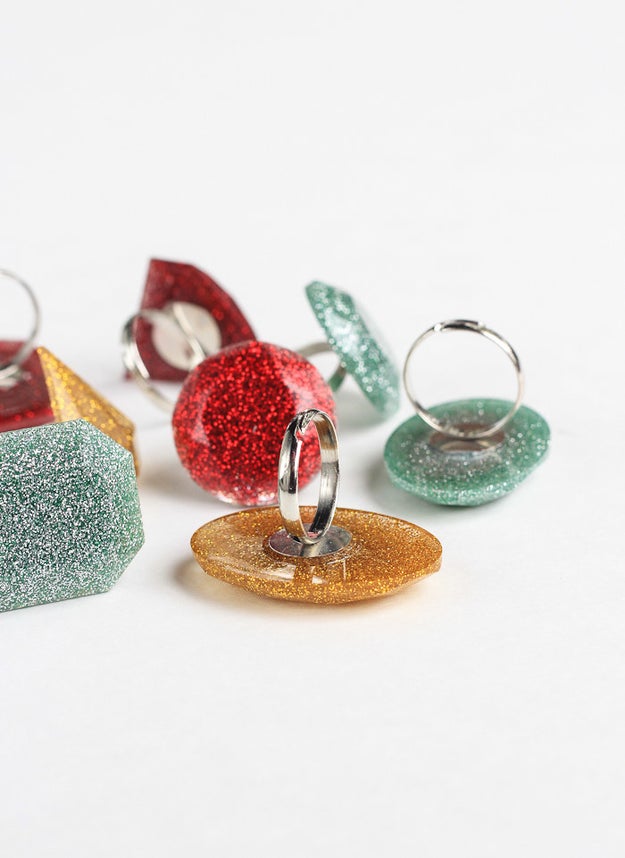 19.

Get even more glam with some gold leaf brooches.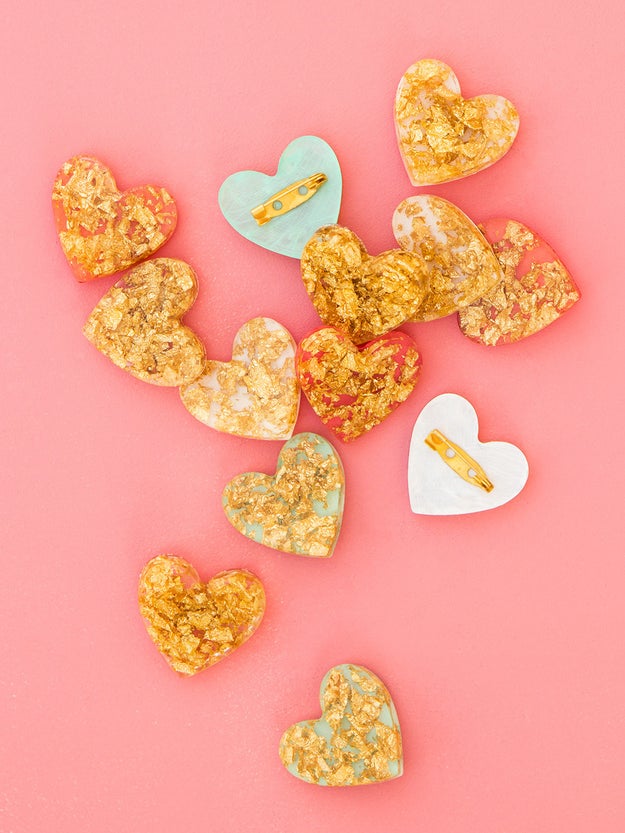 20.

And some DIY rhinestone earrings.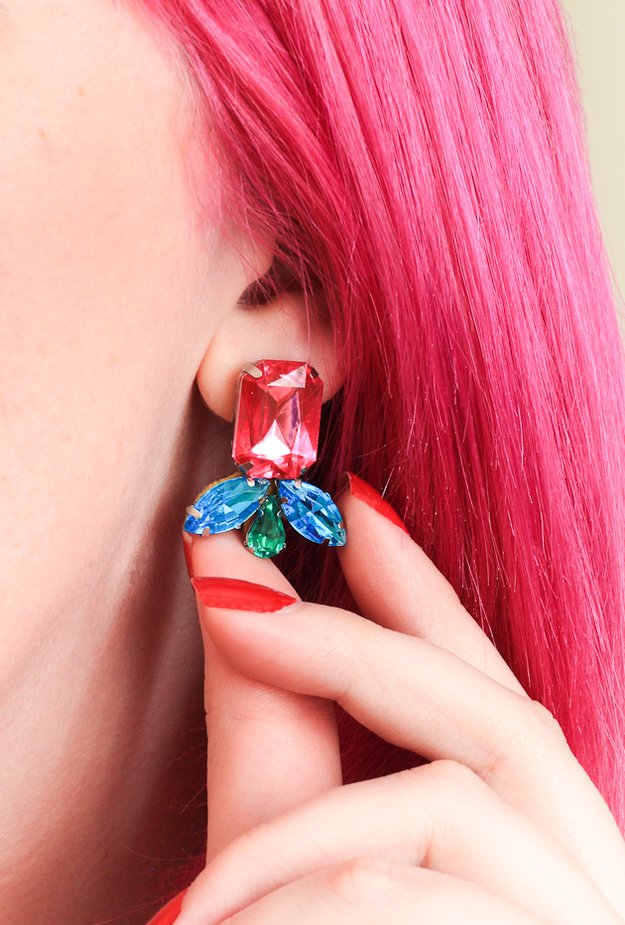 21.

Then use copper wire to make a few plants to hang your jewelry on.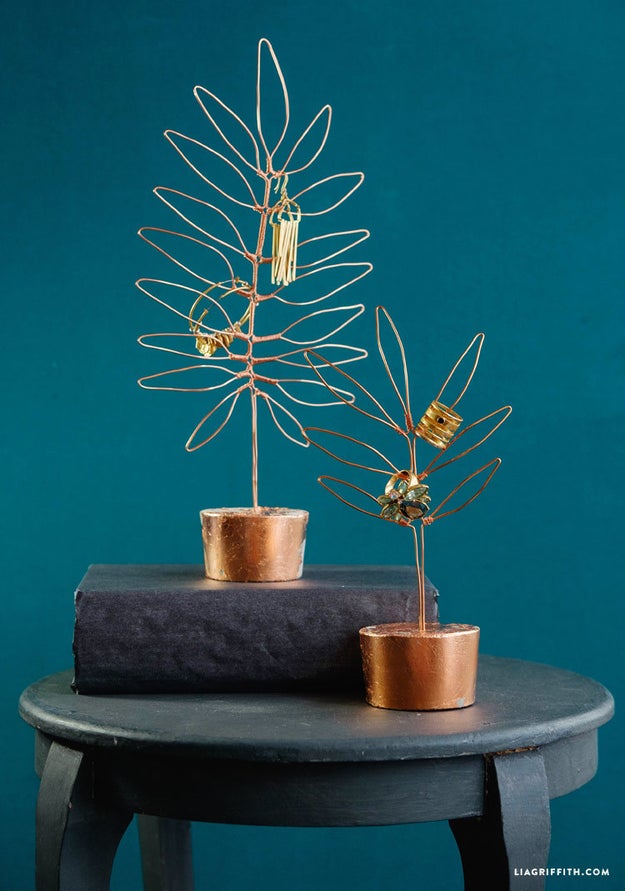 22.

Or twist up a wire tree and wrap it in yarn.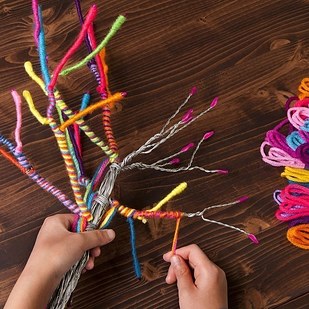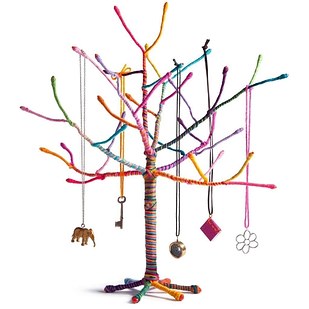 23.

Turn a ~pretty~ cool Ikea lamp into a *SUPER* cool concrete one.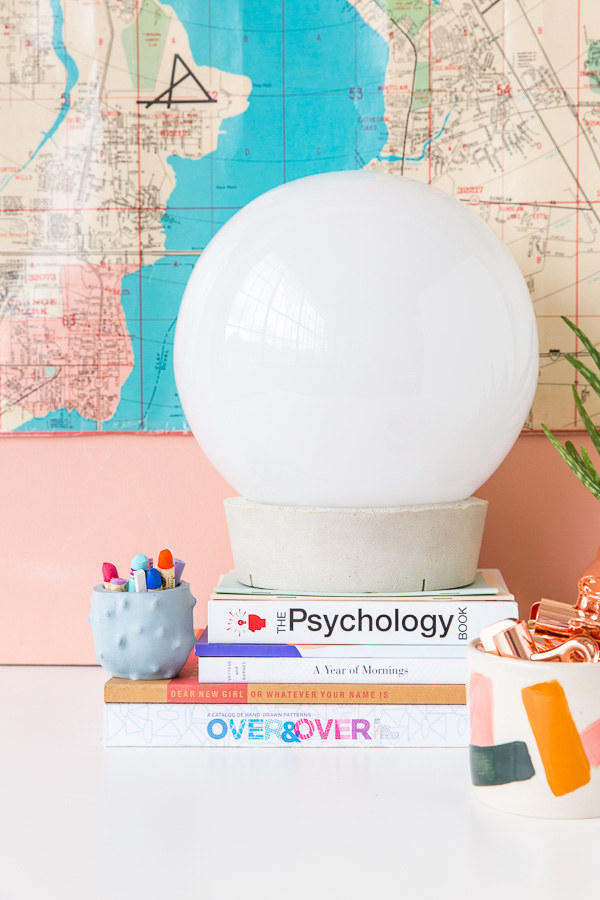 24.

DIY some "molten" lip gloss for all of your friends.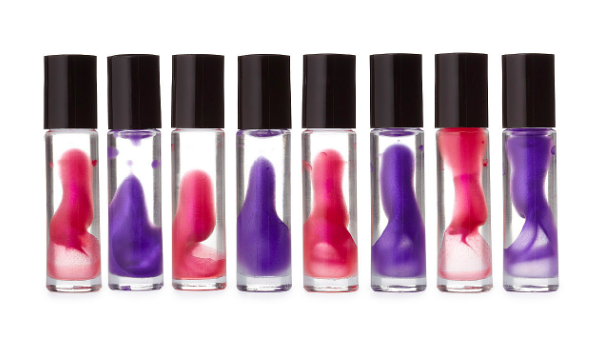 25.

Create personalized ring dishes using some of your favorite photos.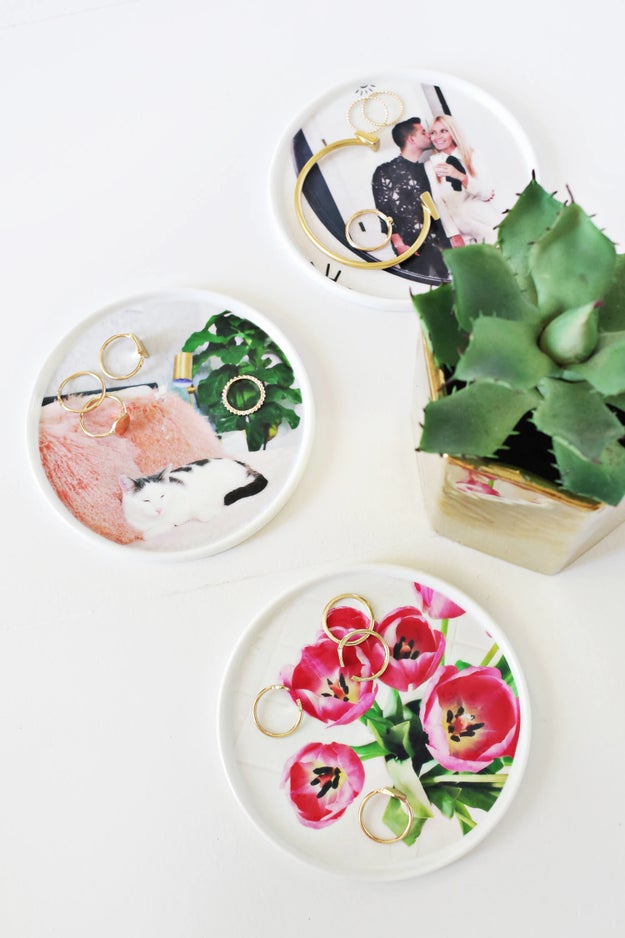 26.

Stitch up a demand to hang over your bar cart.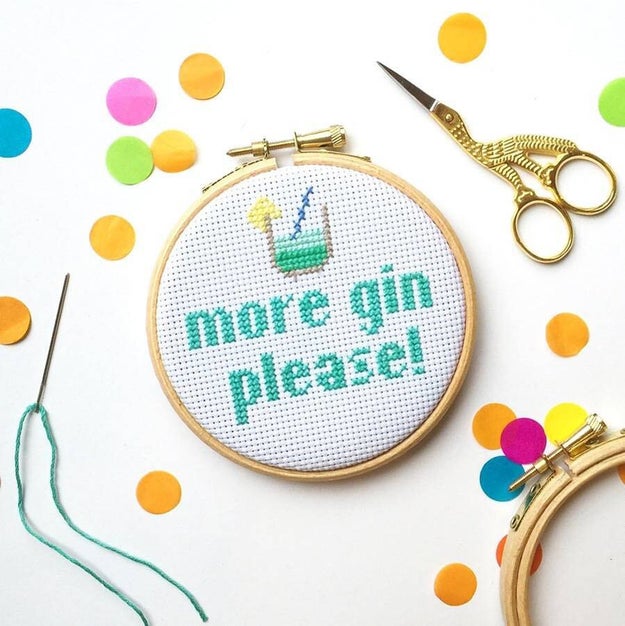 27.

Hold up your vintage brass pineapple collection on a few fruity shelves.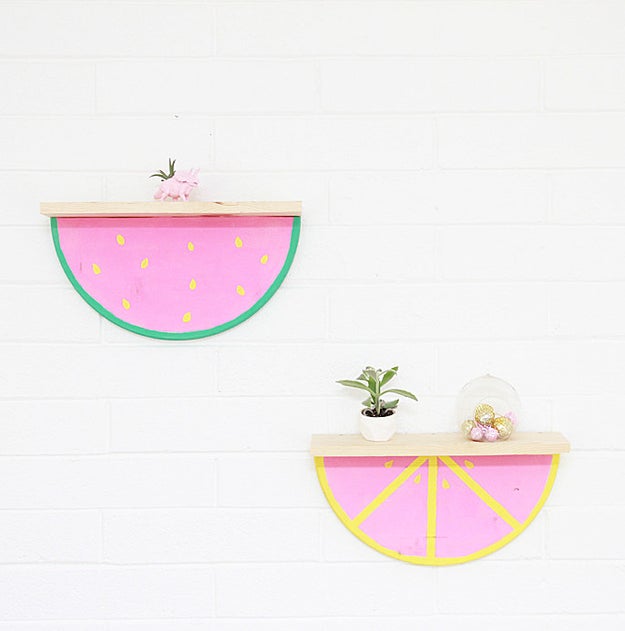 28.

Go incognito with an owl mask made from folded paper.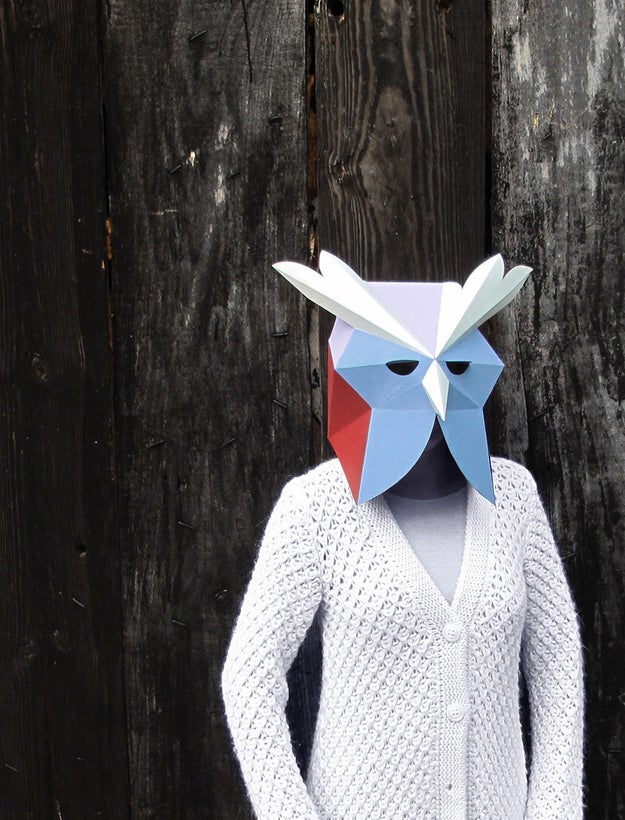 29.

Inject some greenery into your decorating scheme in a novel way—mount it on your walls!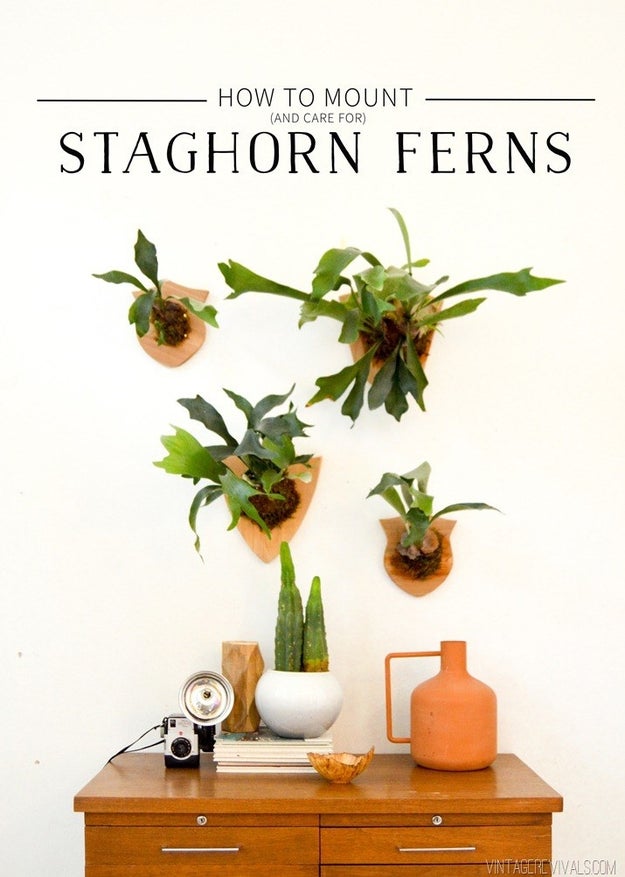 30.

Embroider your zodiac sign (in the hopes that the process will help you recognize the actual constellation when you look up at the stars).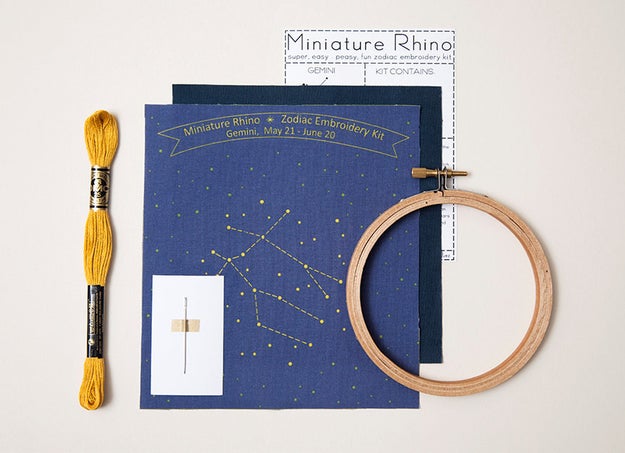 31.

Dye a blanket using the Shibori technique and head for the beach.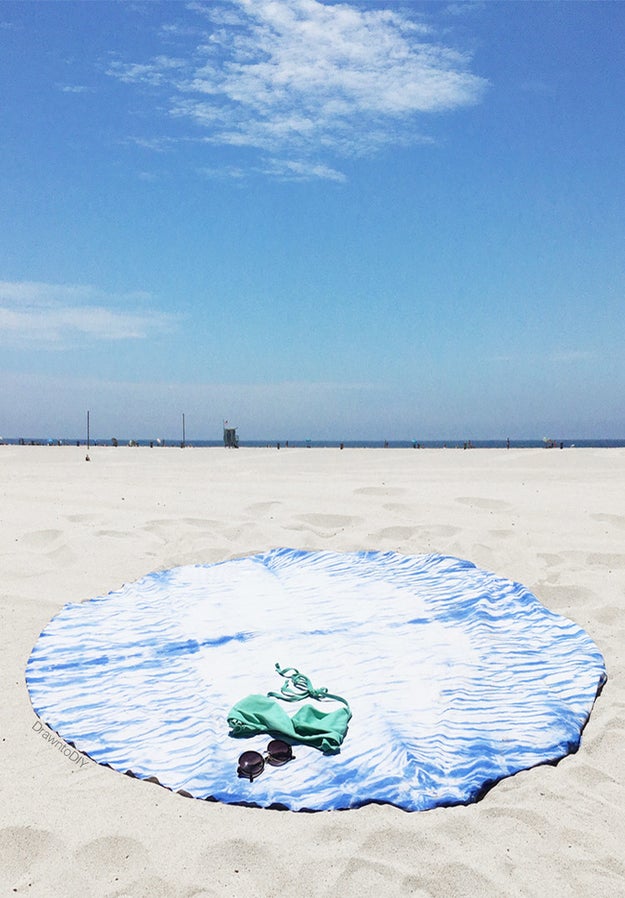 32.

Make a fried egg pouch to store your brunch money in.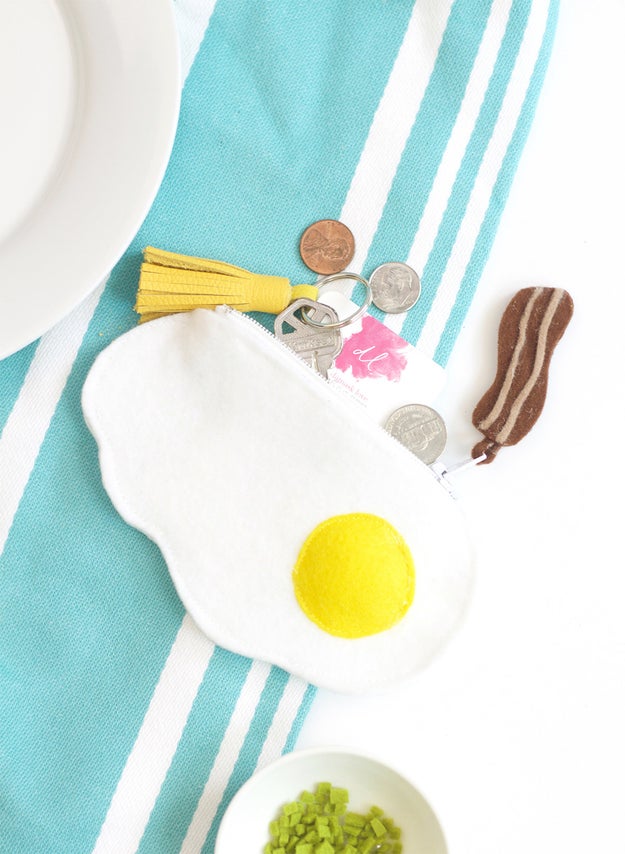 33.

Needlepoint a pair of droids you can hug.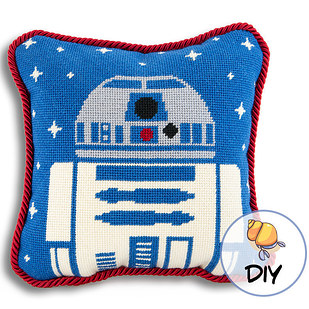 34.

Light up your room with a DIY flamingo marquee light.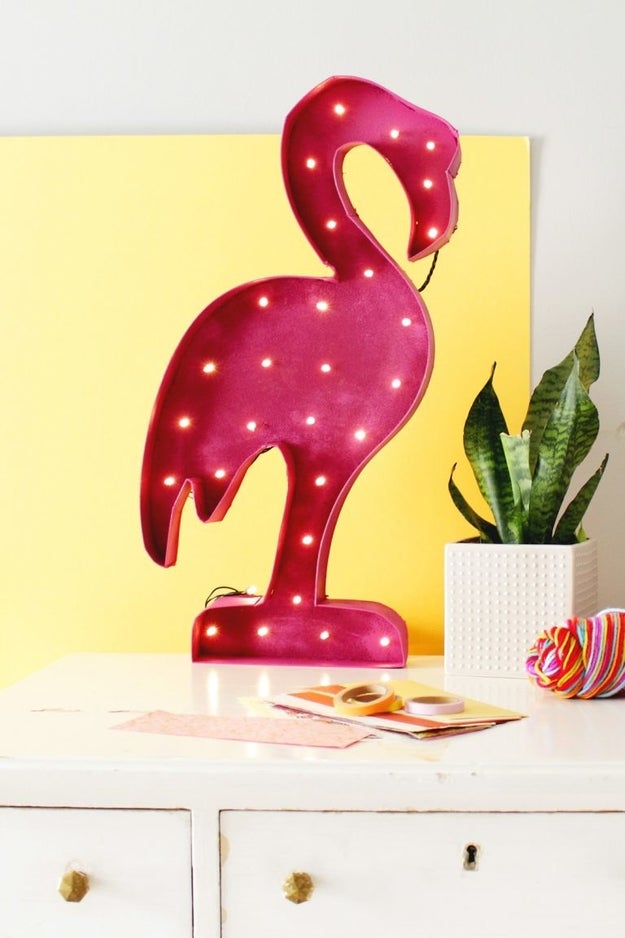 35.

Piece together an incredibly intricate treehouse that'll fit on your desk.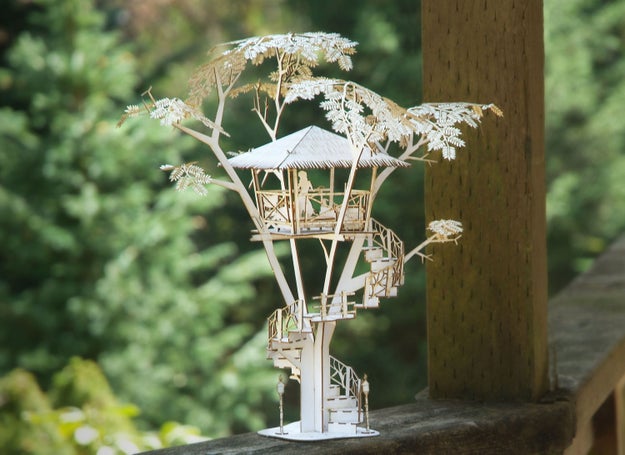 36.

Crochet an ice cream cone pin cushion that fits over the top of a mason jar.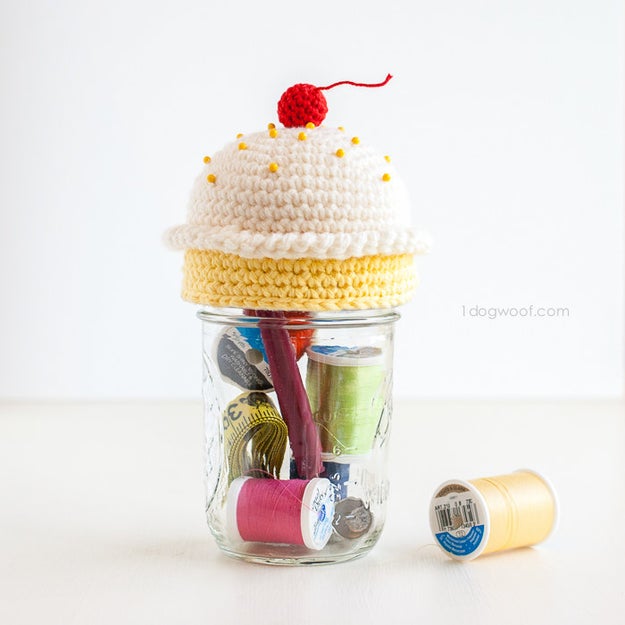 Now pick one and get crafting!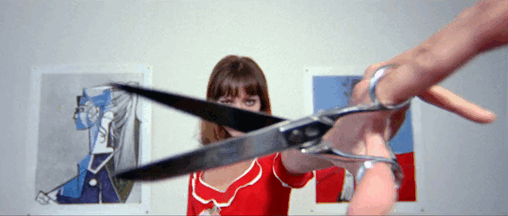 Comments
comments