We recently asked the BuzzFeed Community to tell us their favorite unique date idea. Here are some of the most fun ones.
Note: Not all submissions are from Community users.
1.

Take your relationship to new heights on a rock-climbing wall.

"One of the best dates my boyfriend and I ever went on was when I took him climbing. I was able to teach him something I knew a lot about and give him pointers and tips to learn his technique. It also showed how much he trusts me to hold all of his weight along a rock wall. If you have a hobby, bring your S.O. along so they can learn a little bit more about what you do and you can teach them and show them what you know."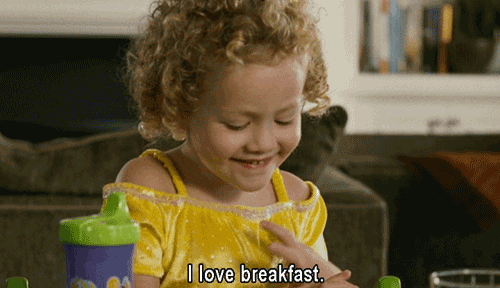 2.

Start the day together with a lovely breakfast.

"The breakfast date creates this weird sense of intimacy right off the bat, and yet it's also a very we-are-definitely-not-having-sex-I-just-want-to-get-to-know-you move."
3.

Stroll among giraffes and penguins at the zoo.

"You get to get some jitters out by walking around while you're making conversation, and you have something (the animals) to divert your attention and ease the awkwardness. And if it's not going well, at least you can be like, 'Look over there at that giraffe!' and make a quick getaway if needed!"
4.

Decorate inanimate objects with googly eyes.

"One of my favorite things to do with my boyfriend is to see how many googly eye stickers we can put on things without being caught. We've done zoos, museums, fancy restaurants and really just anywhere we feel like."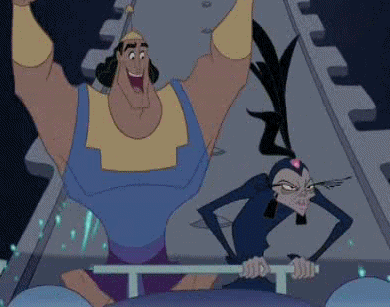 5.

Go to an amusement park.

"The thrill of high-speed rides lets you appreciate the fact that you're alive and with the one you may possibly love. Plus, you're never bored and there's always something to talk about at an amusement park!"
6.

Drink in each other's company on a brewery tour.

"If you're both drinkers, it's a great idea. If you run out of conversation topics, you can always discuss whatever the tour guide said, plus you'll get to drink something that isn't PBR."
7.

Hit the links at a mini golf course.

"A battle to the death in a winner-take-all game of mini golf is a good time."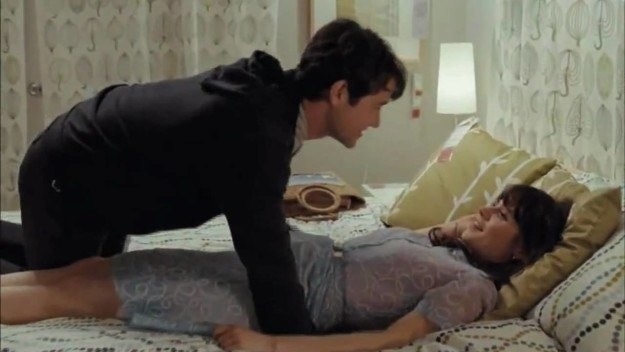 8.

Decorate your pretend dream house together at Ikea.

"Go to Ikea or some similar store and take samples of stuff like carpet and paint colors and plan out a house together. It's so much fun and extremely sweet to think about with someone you think you might spend your life with."
9.

Give disc golf a whirl.

"It gets us out and moving, plus it's cost effective. Most cities have free courses, so all you need is a few discs. Hours of fun and light exercise for only about $20 in upfront costs for the discs!"
10.

People-watch from the comfort of your car window.

"My boyfriend and I go on car rides and make stereotypes about the people around us based on their car, and we see if we were right once we pass them."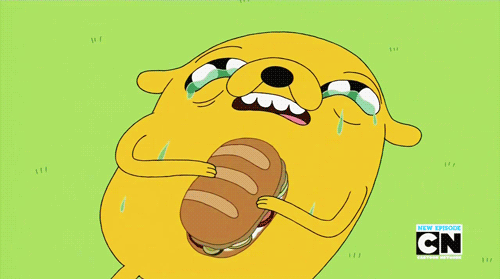 11.

Take a chance with sandwich roulette.

"Each person provides three or four items; the weirder and more pungent — lemon curd! anchovies! kimchi! exotic cheeses! — the better. Buy some bread, too. Then, make as many different sandwiches as you can with said ingredients, and pack up the sandwiches and go to a park and eat and rank the sandwiches. If you're with the right person, this is insanely fun. It's more creative than cooking together, a natural conversation starter, and can be done any time of day and with or without drinks. Also eating a banana-tahini-Japanese mayo sandwich together is a weirdly bonding experience."
12.

Admire the masterpieces at an art gallery.

"They're great because they're free, you get to talk to each other a lot, and if you go to an opening, there's free wine."
13.

Go on a geocaching scavenger hunt.

"It's like an adult scavenger hunt."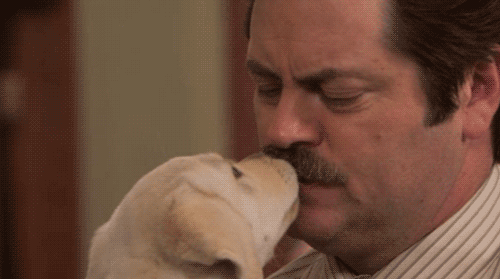 14.

Make some furry friends at a dog shelter.

"My girlfriend took me to a dog shelter and we got to play with dogs for hours, including a therapy dog that she called in to request because she knew I was extremely stressed for exams."
15.

Test the limits of your compatibility in an escape room.

"I love escape rooms and things like that — you're pretty much guaranteed to have a fantastic time."
16.

Watch the arrivals at the airport, Love Actually style.

"Go get coffee at the airport and people watch! Sit outside of security and make up stories for all the people greeting the arrivals."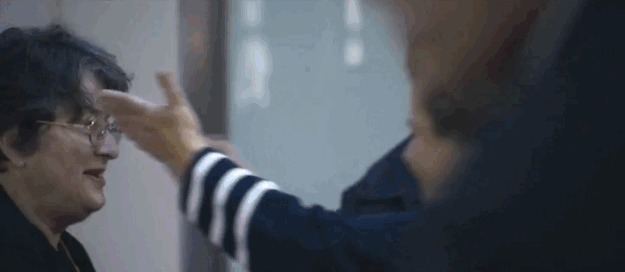 17.

Feast your eyes — and stomachs — at a food truck festival.

"I've taken my boyfriend to food truck festivals in the past and we have such a good time. The trick is to share all of the new foods you try so you can both taste them and not fill up too fast."
18.

Play like children in an interactive museum.

"The City Museum in St. Louis is sort of like a giant playground for adults with a 10-story slide, structures made out of old school buses and planes, elaborate caves underneath everything with light-up crystals, and this little hidden room where you can go make fancy paper snowflakes with this old lady who tells ghost stories."
19.

Walk down memory lane at a vintage bookstore.

"Go to a used bookstore, especially one that carries other kinds of media. It's cool to see what people get nostalgic about."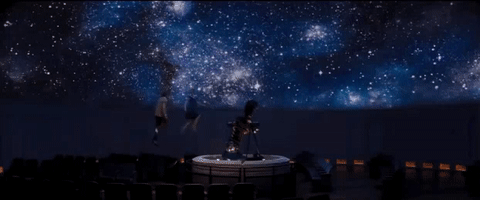 20.

Stargaze from the comfort of a cushioned seat at a planetarium.

"For our first date, my girlfriend took me to the planetarium because she knew i loved space but didn't know much about it."
21.

Play dress-up at your local Salvation Army.

"Go to Goodwill or Salvation Army and pick out crazy outfits for each other. It's crazy fun!"
22.

Indulge your sweet tooth on a chocolate factory tour.

"For our one-year anniversary, my boyfriend and I went to tour the Taza chocolate factory. The tour was only $8 per person and we got a ton of free samples."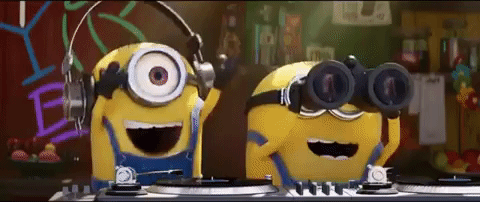 23.

Share a few laughs at a comedy show.

"It's a good way to see what kind of sense of humor they have, if they're the kind of people who heckle comics, and if they are, do you need them in your life?"
24.

Watch your favorite TV show or movie under the stars.

"If you have a truck, a generator, and somewhere not too far outside the city then this is perfect! Go out somewhere where you could see the stars really well and watch movies on the TV under the stars. We would pad up the bed of the truck, have pillows and blankets, snacks etc. It's kind of like camping but without so much extra prep."
25.

Hit up a book club meeting together.

"I'm a big reader and find it so attractive when I find someone who shares my interest in literature, so it's cool to attend a book club night together. First dates can be so awkward and filled with lulls in conversation. I can't think of a better way to spend an evening than engrossed in book talk!"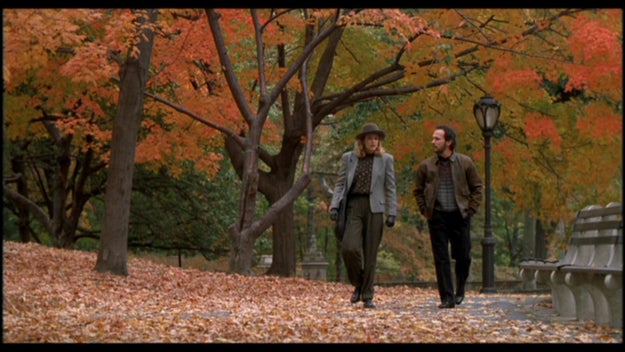 26.

Go on a nice, low-key walk.

"You don't have to stare at each other and awkward silences are less awkward because you're on a walk. If it goes well, you can end your walk at a bar; or, if you're the type who really feels like they need booze for the first date, you could share a secret thermos of lemonade and gin. Also, walks are usually in the daytime, so if you do end up having sex at someone's apartment but want to spend the night in your own bed, you don't have to travel in the wee hours of the morning."
27.

Bounce around in a foam pit.

"I've always had this fun date idea where we just go to some sort of play place with a foam pit and a ball pit and just have a fun time honestly. Not the most mature, but who cares?"

Submissions have been lightly edited for length/clarity.
Want to be featured in similar BuzzFeed posts? Follow the BuzzFeed Community on Facebook and Twitter!
Comments
comments