1.

Sipping from this Darth Vader mug is the perfect way to start your morning.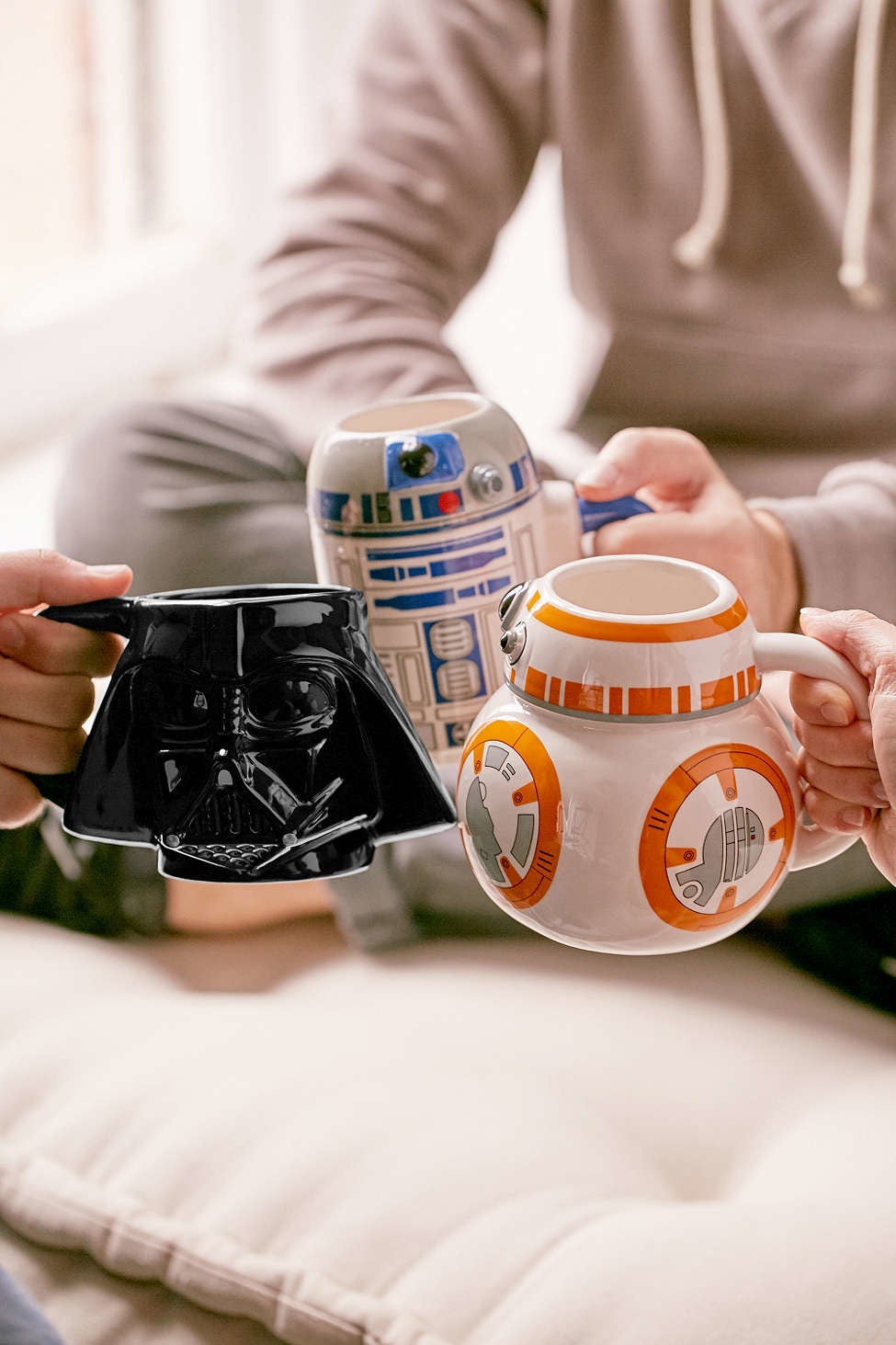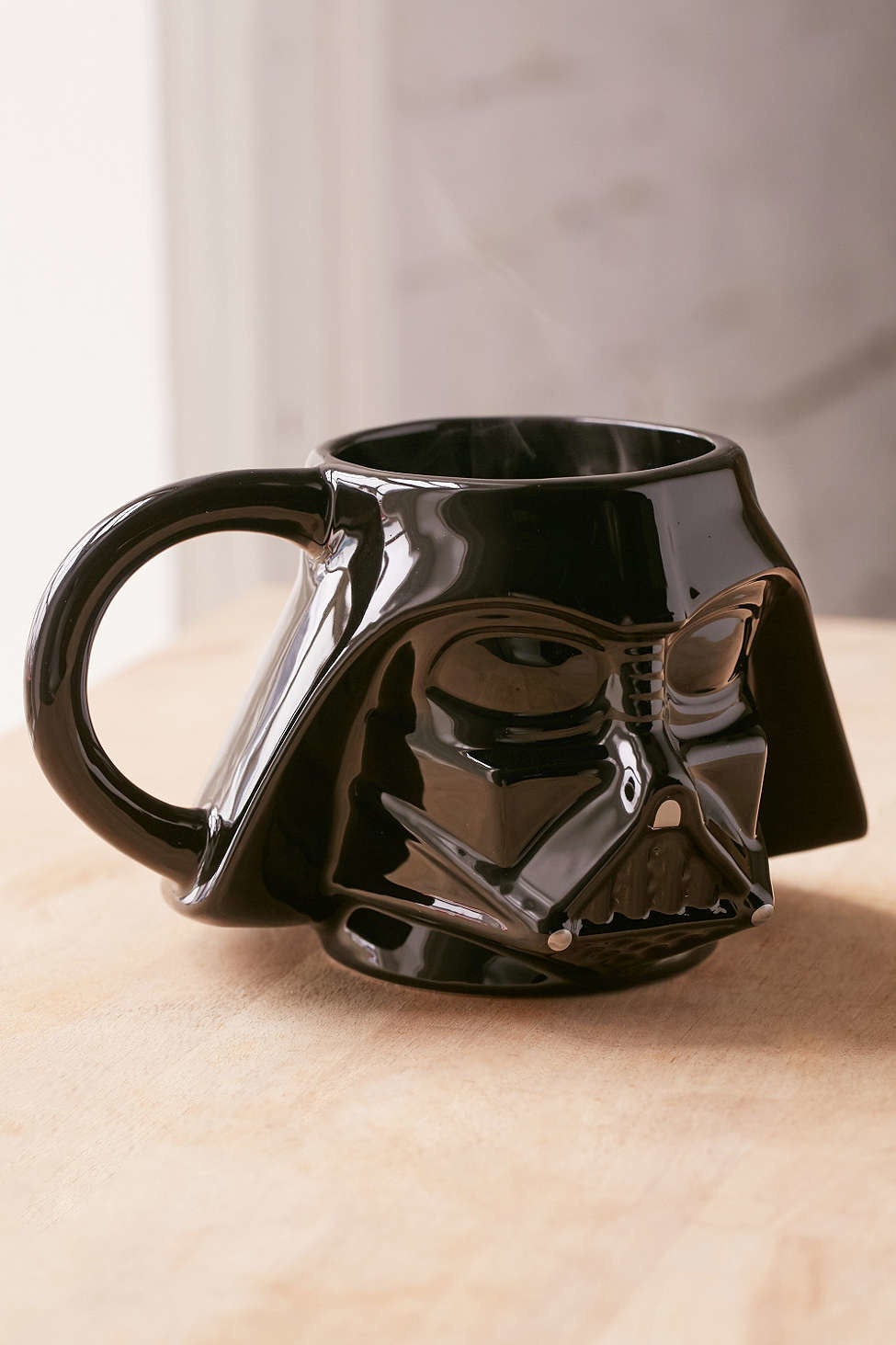 2.

This coffee table book that provides an in-depth look into the costumes from the original trilogy.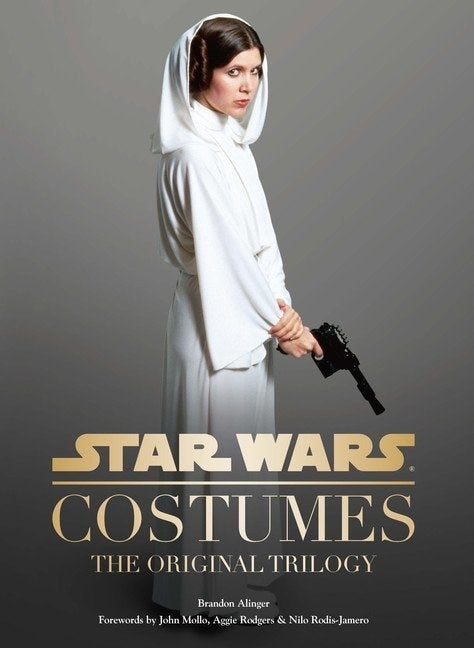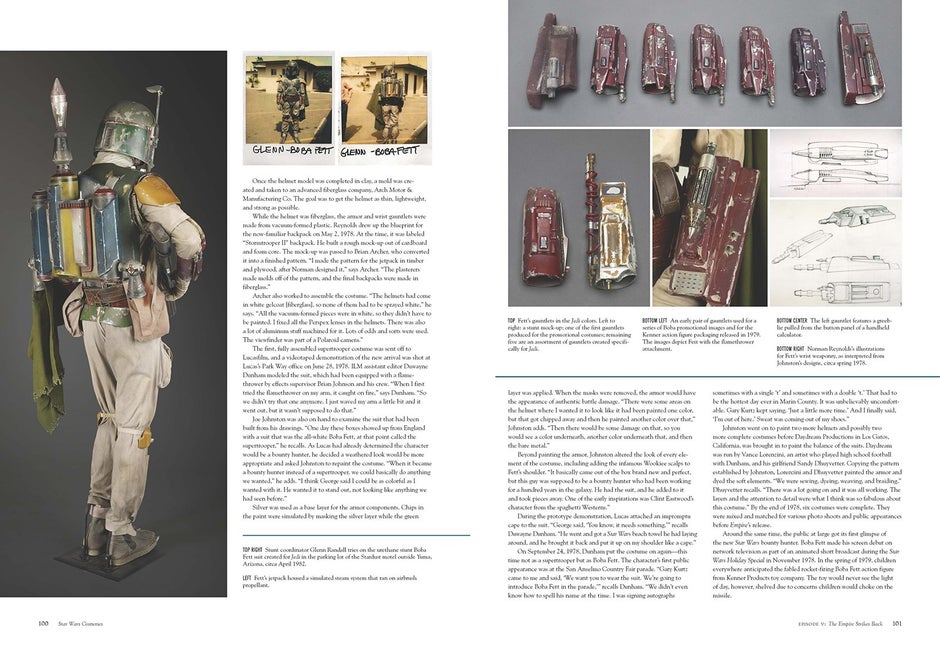 3.

This comfy throw to cuddle up with in between missions.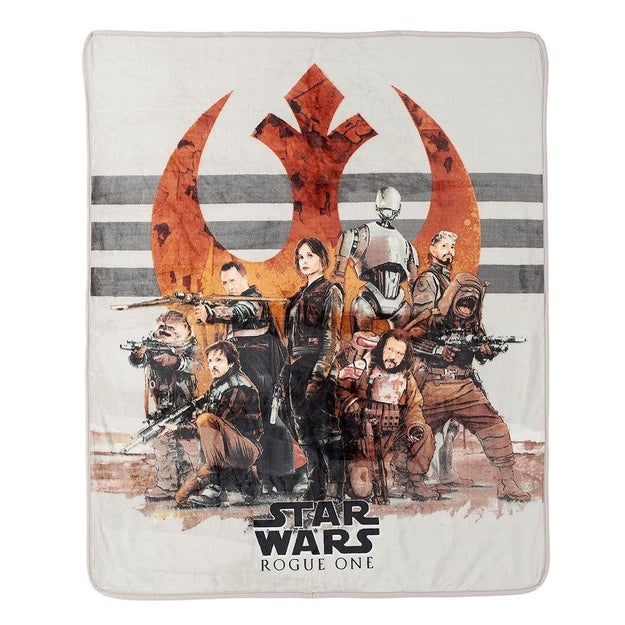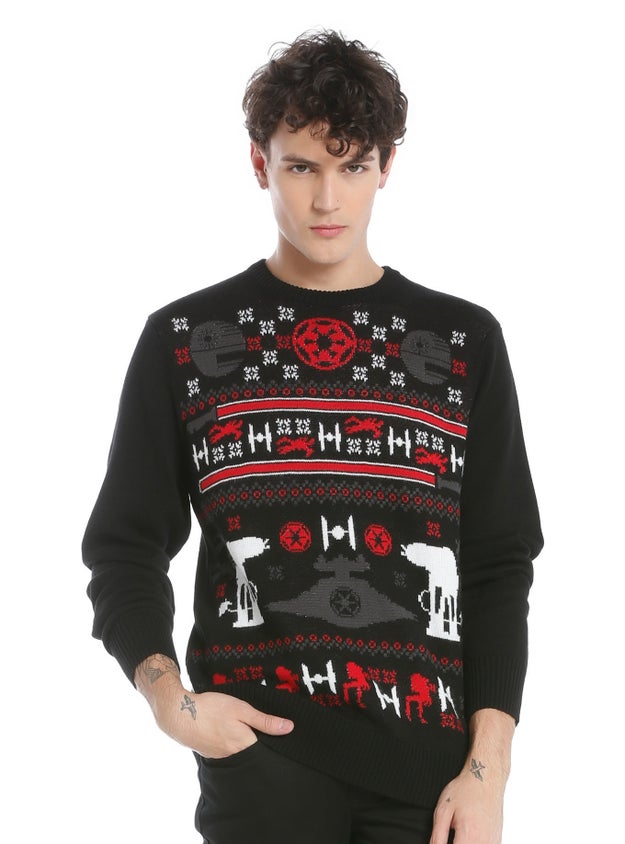 5.

This Han Solo encased in Carbonite bath bomb.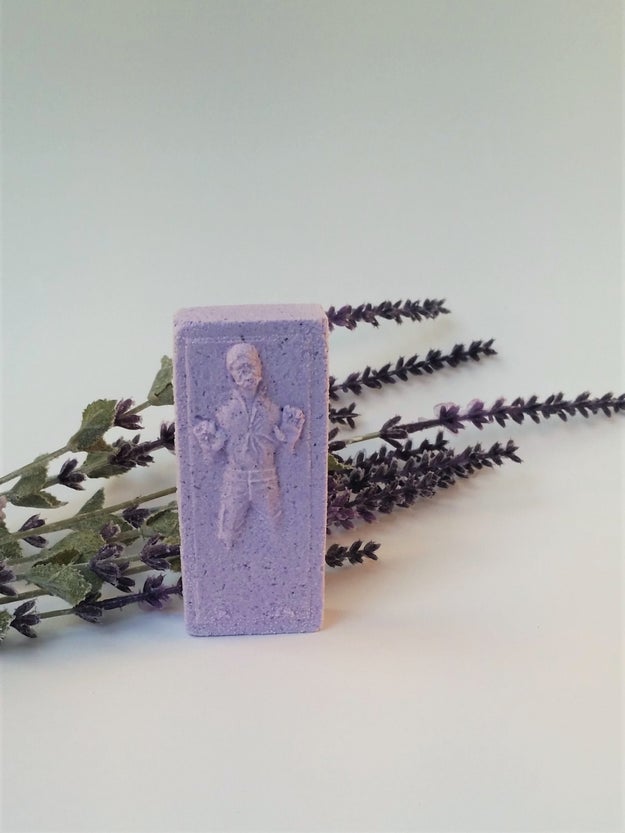 6.

These Funko Pop figures you can proudly display on your desk.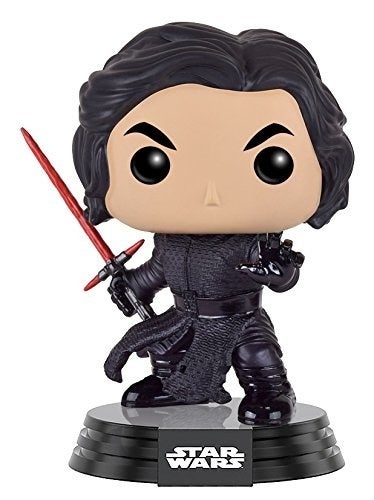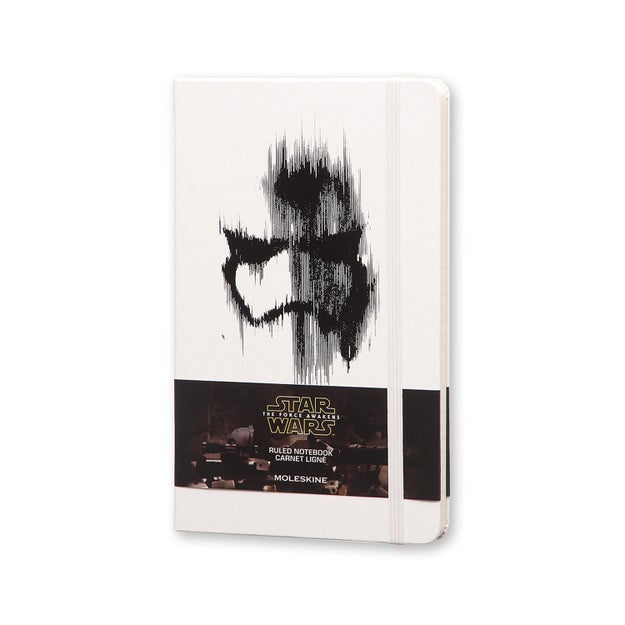 8.

This model kit that will allow you to build your very own R2-D2.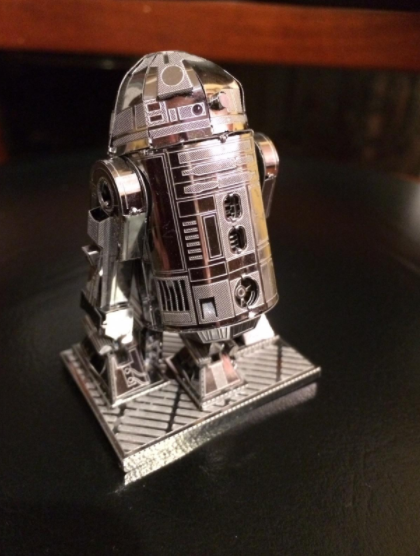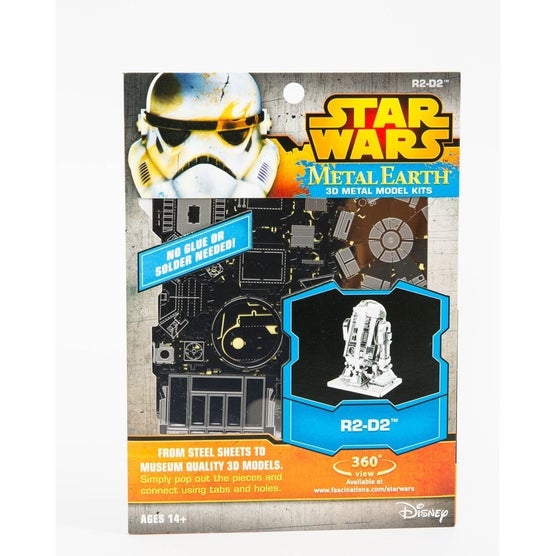 9.

This shirt is for anyone who wanted to wear iconic Star Wars images and flowers at the same time.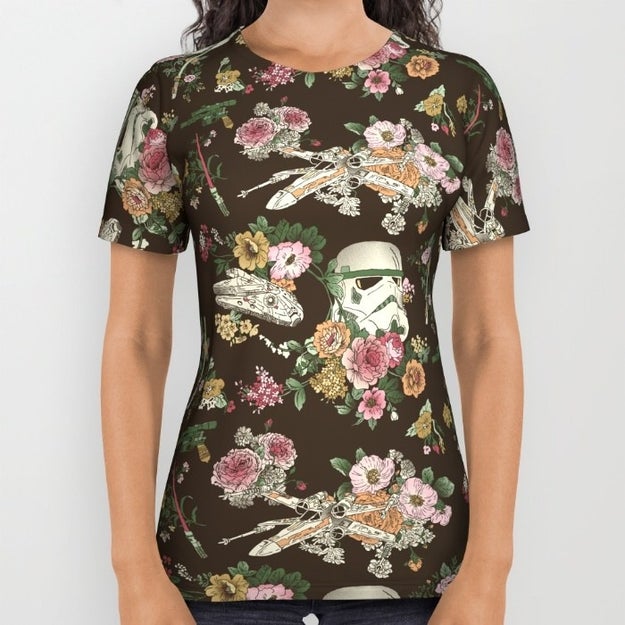 10.

This Death Star candle won't be destroyed anytime soon.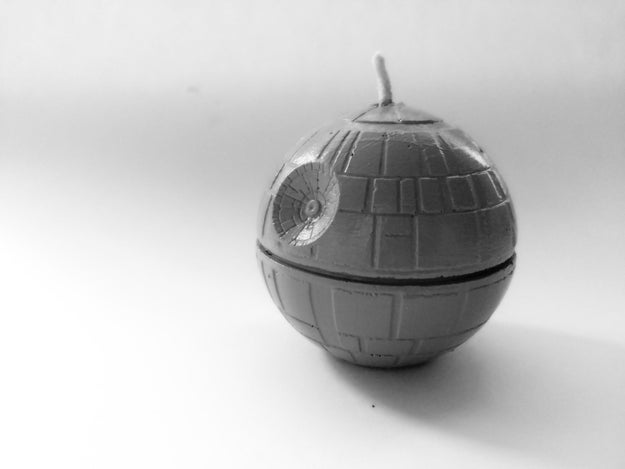 11.

This board game that will satisfy both tabletop and Star Wars fans.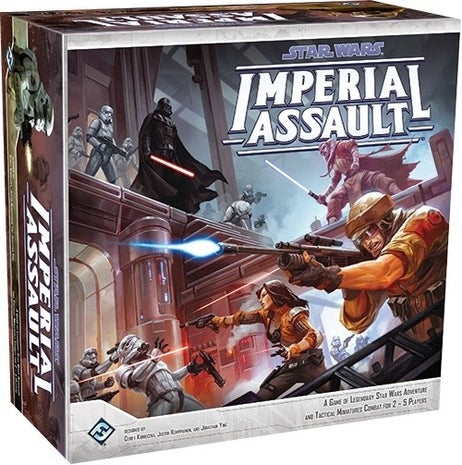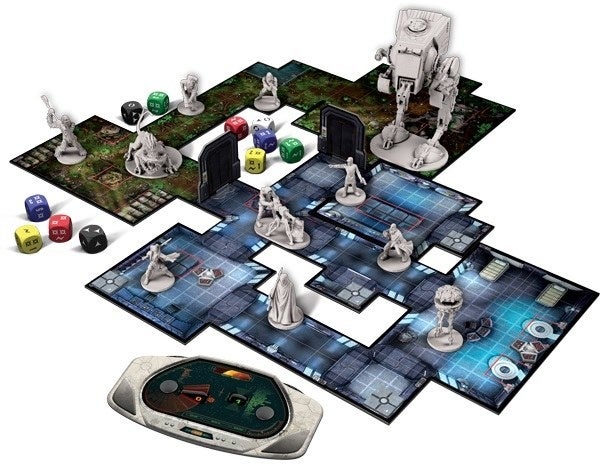 12.

This 3-piece spatula set is the perfect addition to a kitchen.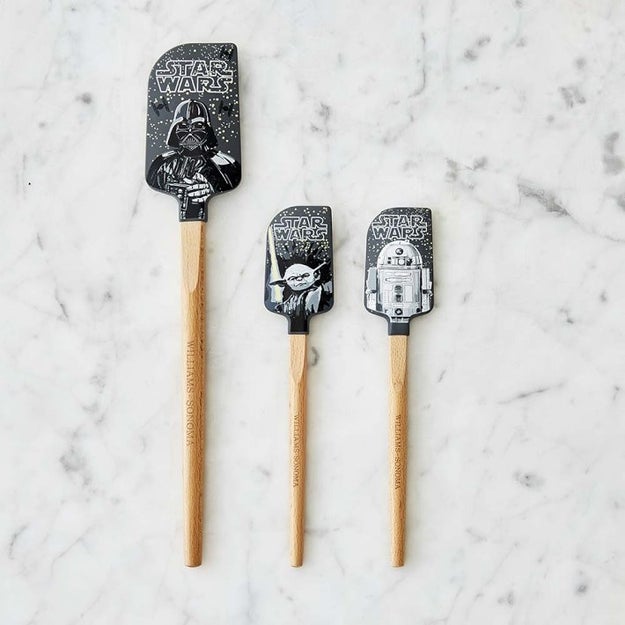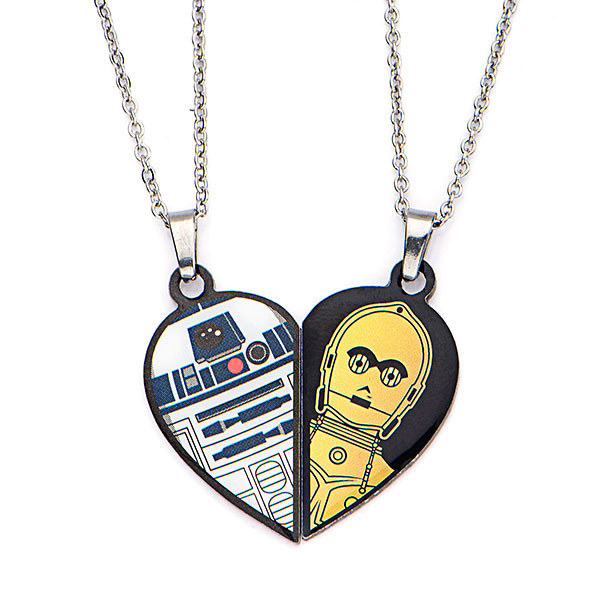 14.

These books that retell the Star Wars stories in iambic pentameter.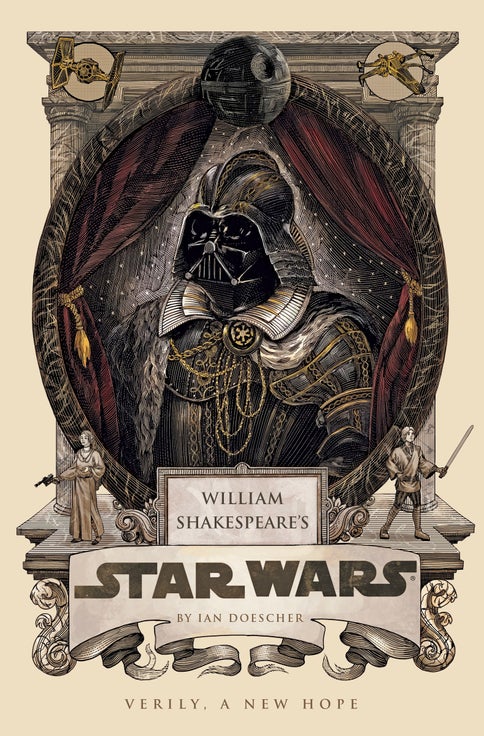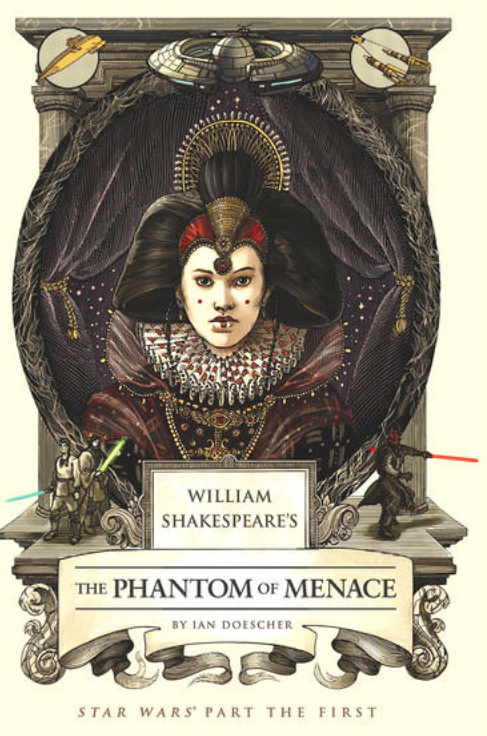 15.

This shirt you can wear to the midnight showing of Rogue One: A Star Wars Story.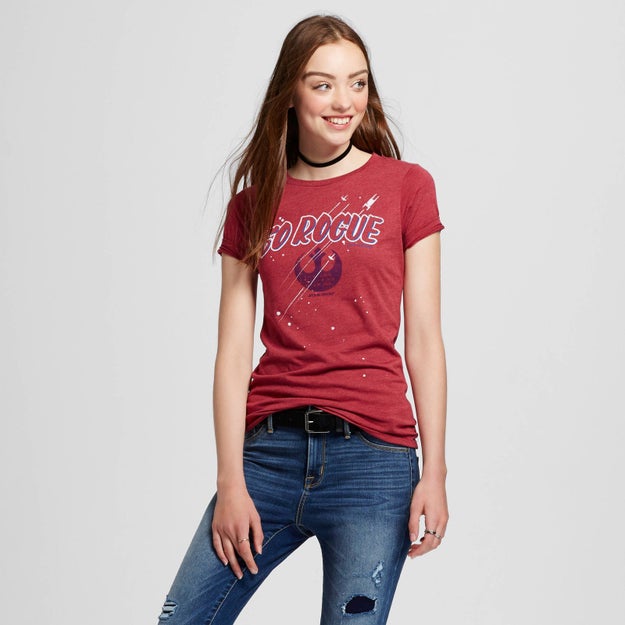 16.

This pair of cups that reveal the Millennium Falcon when cold.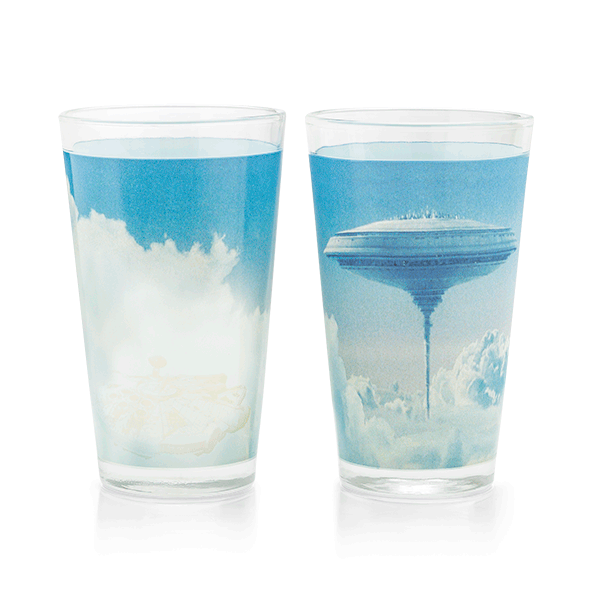 17.

If you love playing with LEGOs, Poe's X-wing fighter LEGO set is what dreams are made of.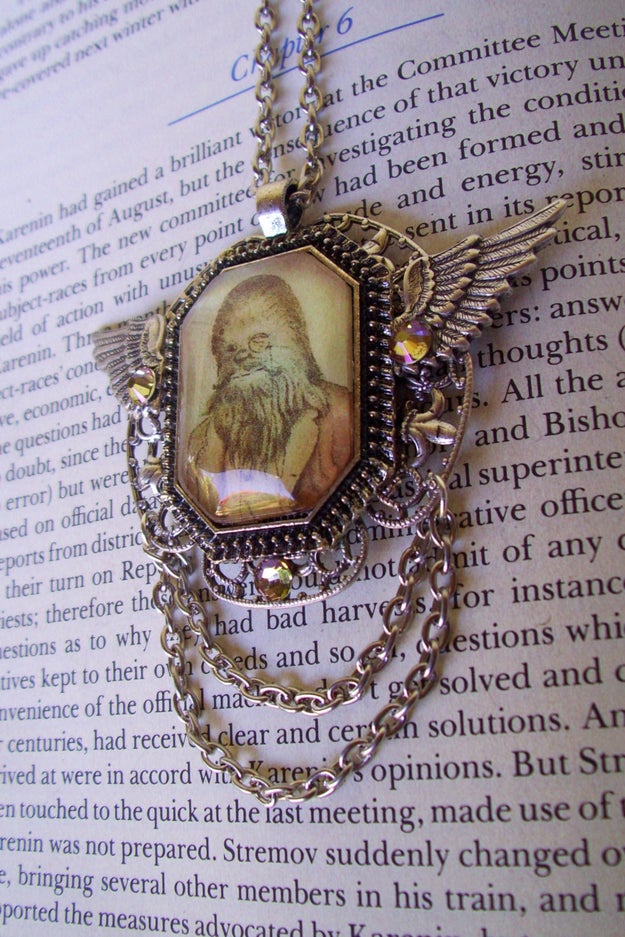 19.

These droid containers will keep your coffee grounds safe from the Empire.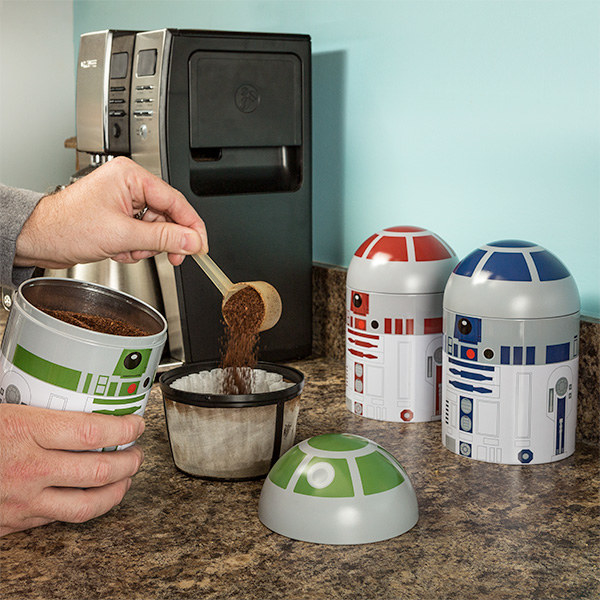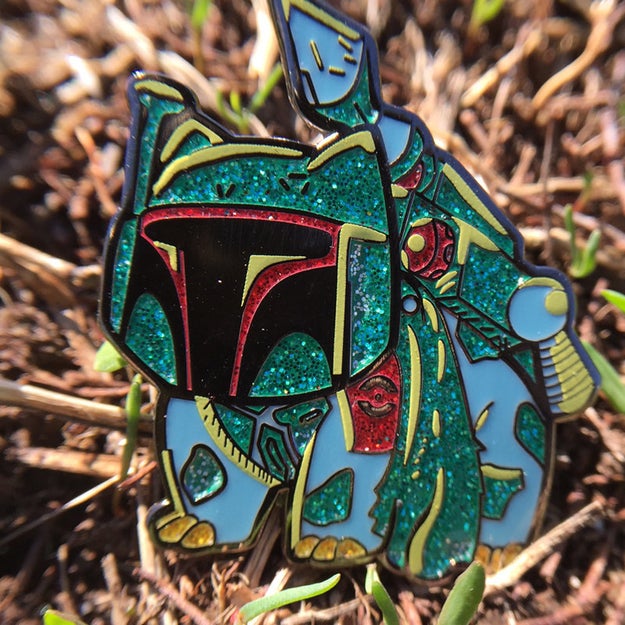 21.

These very adorable Star Wars Tsum Tsum plushes you can stack.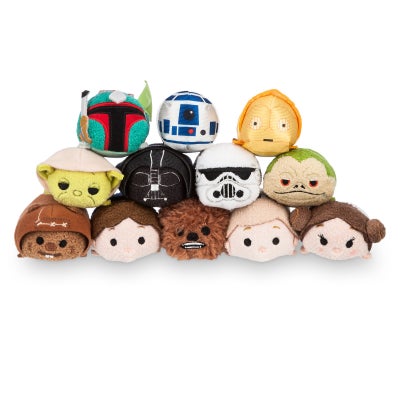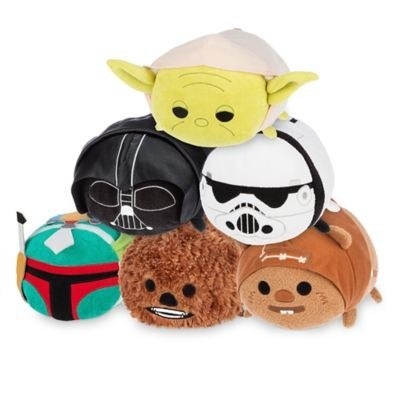 22.

This vinyl is a must-have for anyone who's a fan of John Williams' music for the original trilogies.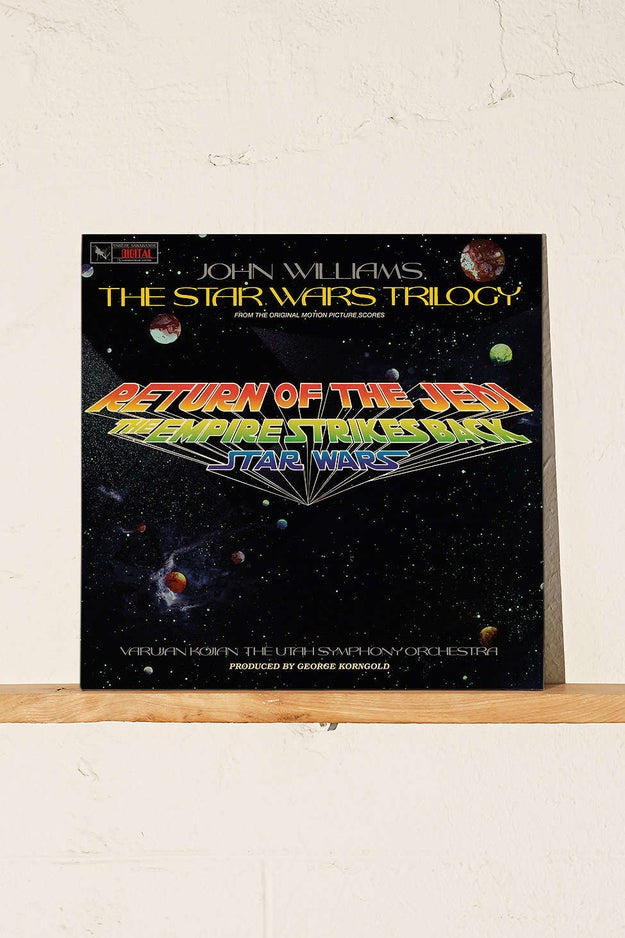 23.

This hat features the Star Wars logo that gives us goosebumps every time we see it.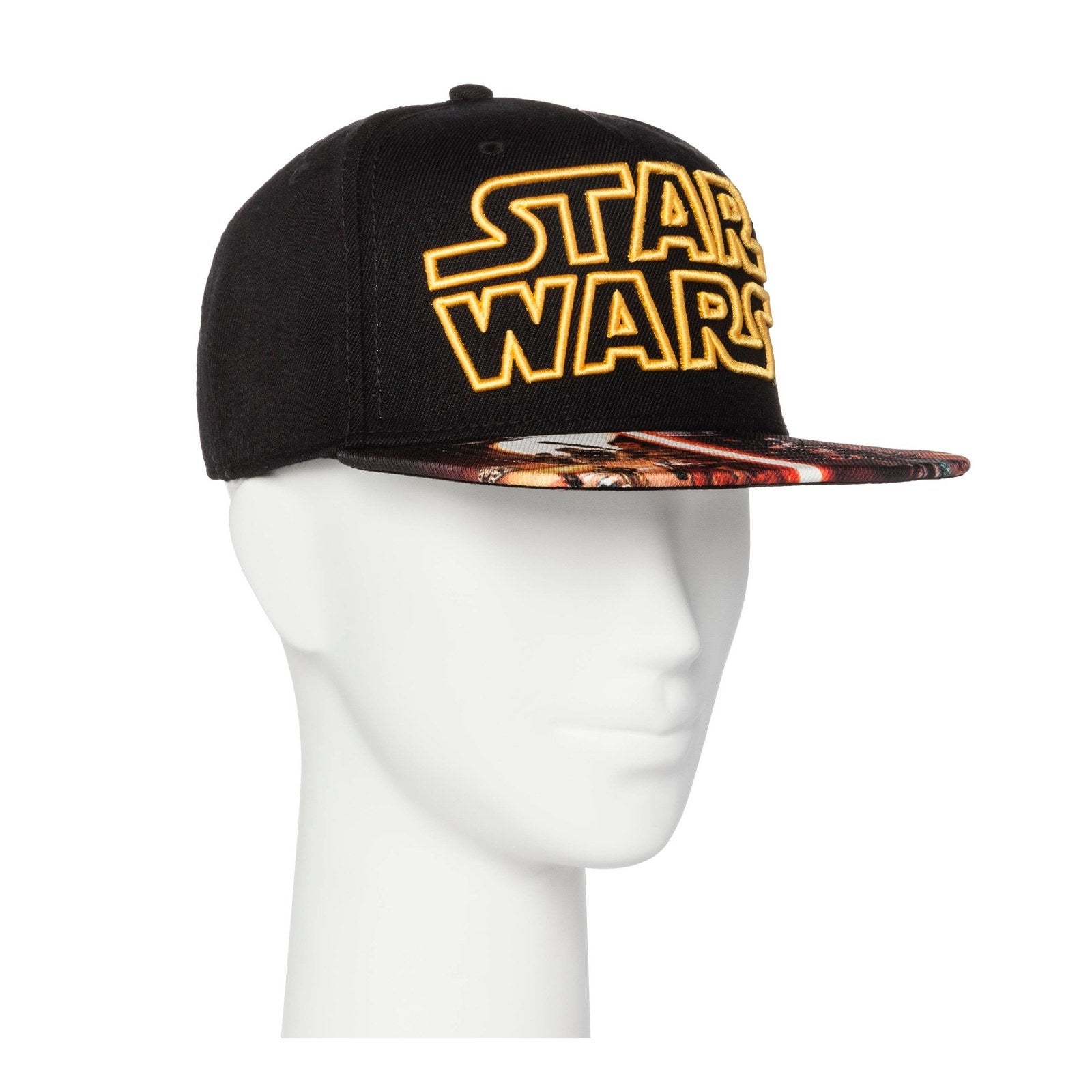 24.

These molds will ensure the journey to the dark side is anything but dull.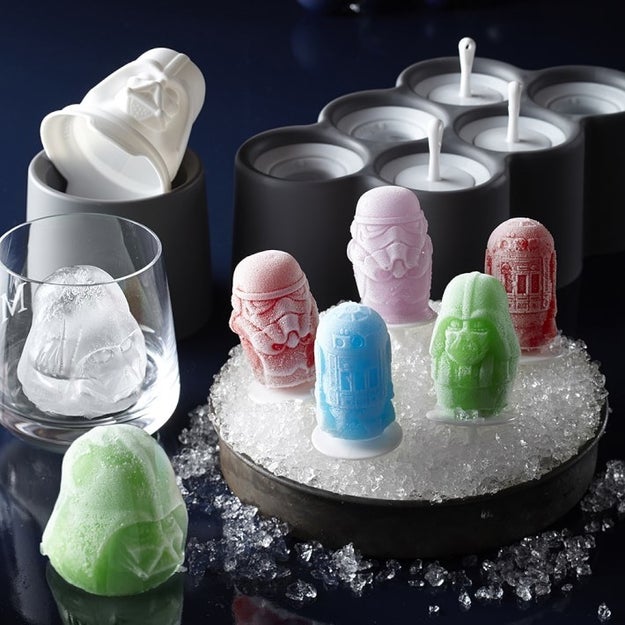 25.

This rolling pin will help you bake awesome looking cookies for your cause.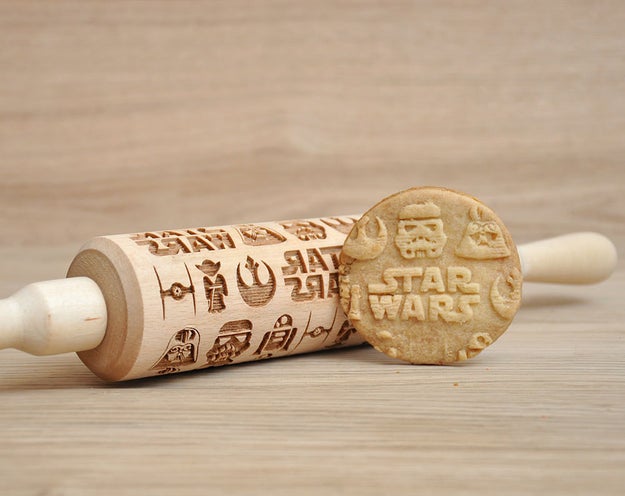 Want even more great product suggestions? Sign up for BuzzFeed's Gift Guide Newsletter!
If you can't see the signup box above, just go here to sign up for the BuzzFeed Gift Guide newsletter!
Comments
comments